Miley Claims She "Just Won 'The Voice'"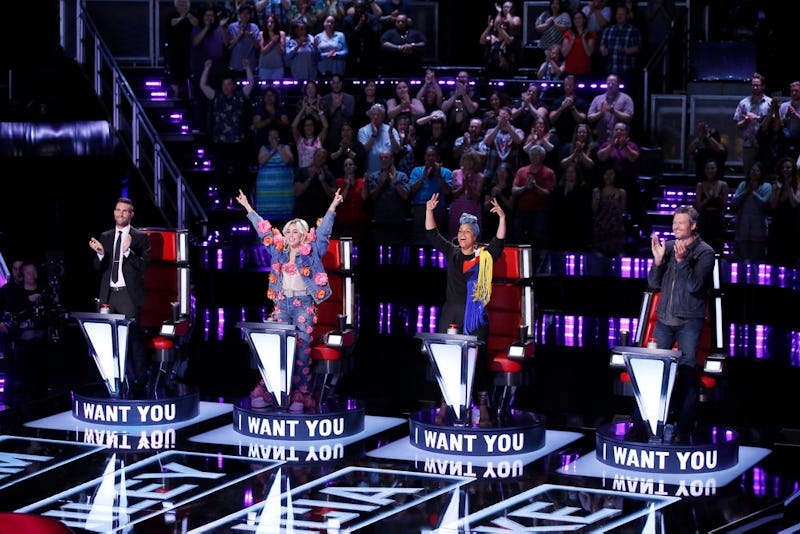 She's a dangerous woman! 28-year-old Ali Caldwell caused quite a stir on The Voice Season 11 opener after performing a killer rendition of Ariana Grande's "Dangerous Woman." She was so good, in fact, that she got the coaches to pull out all the stops in hopes of getting her on their team. Adam Levine and Alicia Keys certainly campaigned the hardest, but in the case of Ali Caldwell, subtlety paid off. Coach Miley Cyrus won Caldwell's choice and the two are guaranteed to do great things together.
Caldwell is no stranger to the stage. She began singing at church as a child and quickly discovered performing was her passion. After a brief stint singing with a girls group and opening for Boyz II Men, Caldwell broke out on her own to sing gigs in small venues. From there, she was discovered by a well-known musician and asked to tour in Moscow, Russia. Pretty crazy, right? Well, that tour ended up being the turning point of her career. Caldwell quickly skyrocketed to fame and became a star in Moscow—she even had her face on billboards (#goals, am I right?) With international fame under her belt, the 28-year-old returned to the States to compete on The Voice. And something tells me the coaches are so glad she's back.
While Cyrus seems like an unconventional match for the polished pro, she really is a great choice for Caldwell. Cyrus will be able to take Caldwell's refined talent to the next level by infusing it with a new level of personality. The two will work together on creative ways to help Caldwell stand out from her competition. Cyrus has already promised to give Caldwell unexpected song choices to perform in future rounds, a tactic that will really take her out of her comfort level and challenge her to try new things. With a coach as passionate as Cyrus, Caldwell is basically guaranteed success. As Cyrus said already, she and Caldwell "just won The Voice." I can't wait to see if she's right.
Image: Trae Patton/NBC