'Empire' Season 3 Will Have Amazing Guest Stars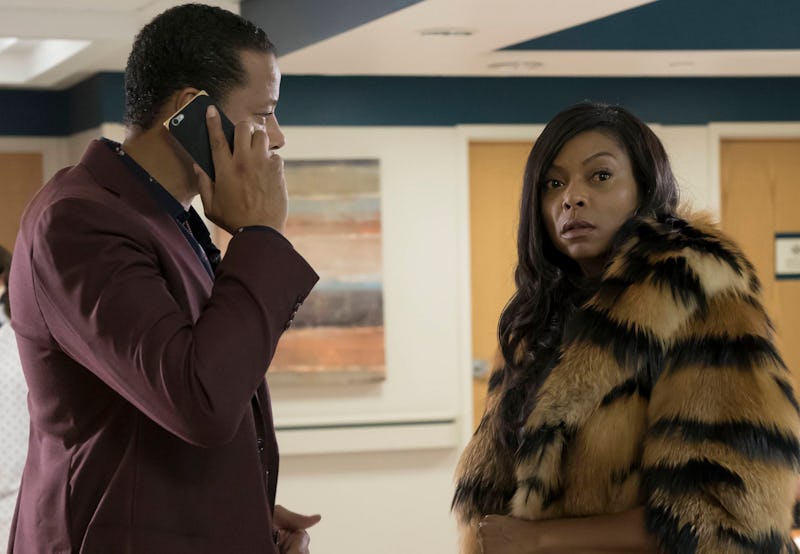 After months and months of waiting (somewhat) patiently, the premiere of Empire Season 3 is almost here, but means the Lyon family will be back in full-force and ready to dish out as much drama and unforgettable Cookie one-liners as fans can handle. And while I'm very much looking forward to checking back with some many familiar faces — as well as finally finding out who was pushed off that ledge in the Season 2 finale — that's not the only thing viewers should be excited about. Because as much as Cookie, Lucious & Co. have always been the main attraction to the series, there's no denying that the Empire Season 3 guest stars are going to take this hit musical drama to even great heights this year.
Granted, Empire has always managed to round up some pretty great guest stars in the past. From Courtney Love to Alicia Keys, the Lyons know how to draw in some impressive musical talent. However, this season could very well be their crowning achievement and give fans even more of a reason to tune in. (Though, to be honest, the mere presence of Cookie should be all the incentive anyone needs.) Here's a roundup of all the upcoming guest stars that'll make you even more pumped for the Lyon family's return.
Mariah Carey
We've waited a long time for this moment and now it's finally here. According to Variety, the singing icon will appear on Empire in the role of Kitty, a renowned superstar who will collaborate with Jamal so you just KNOW it's going to be good. The episode is set to air on Oct. 5. Plan your iTunes downloads accordingly.
Taye Diggs
TVLine reported that the actor will make his Empire debut in the Season 3 premiere where he'll play Angelo Dubois, a city councilman hailing from a respected and affluent New York family. Something tells me that he (with the help of his controlling mother) will prove to be a force to be reckoned with and give the Lyons a run for their money.
Phylicia Rashad
The former Cosby Show star will done a matriarchal role once again, but it's a far cry from the sweet and kind character of Clair Huxtable. Instead, Variety reported that the actress will be playing Taye Diggs' pushy mother, Diana Dubois, who will stop at nothing to ensure her son's success. In other words, get ready for a whole lot of smothering.
French Montana
According to Entertainment Weekly, the rapper will also be entering the Empire fold as music mogul Vaughn, a member of Lucious Lyon's powerful inner circle. Kinda makes you wonder what he's been up to this whole time and what happens to make Lucious call upon him so suddenly.
Birdman
The music mogul is also set to appear in the premiere episode, TVLine reports, in a role that he should be very familiar with: himself . Perhaps we'll get to see him and Lucious rap together.
Sierra McClain
The singer has been nabbed for the recurring part of Nessa, Shine's loyal protege whose talent catches Lucious' eye, leaving him determined to have her join the Empire roster, according to The Hollywood Reporter. And whatever Lucious wants, Lucious tends to get.
Suffice to say, this could be the most star-studded season to date and make Empire more watchable than ever. Get excited.
Images: Chuck Hodes/FOX (2)