McDonald Has Us "Feeling Good" On 'The Voice'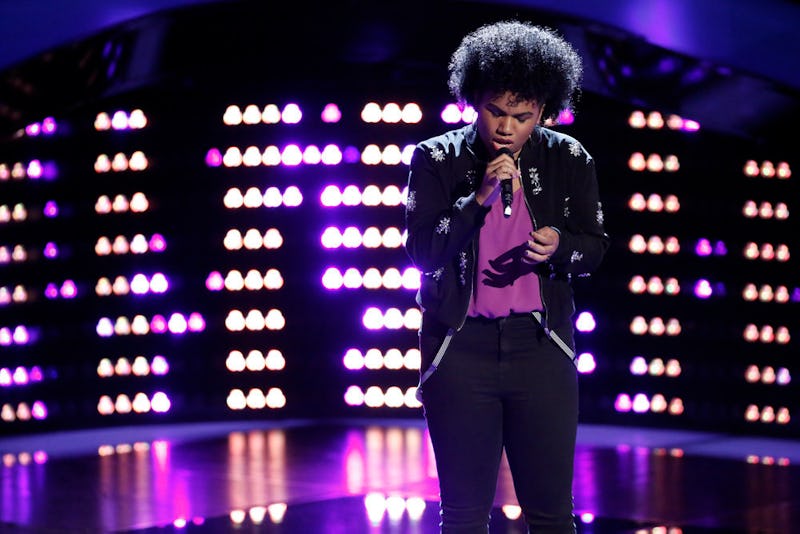 She's going all the way! 17-year-old Wé McDonald slayed The Voice Season 11 Blind Auditions with a powerful performance of "Feeling Good." All four coaches spun their chairs around well before McDonald finished her moving performance and were able to relax and soak up her awesomeness. But what shocked them the most didn't happen until after she finished singing. As soon as the mature-sounding, deep-voiced singer opened her mouth to talk, it seemed like a different person came out. She revealed a "Minnie Mouse"-like sound that none of the coaches ever expected, especially after hearing her performance. But that just goes to show how amazing McDonald really is. And she's about to get even better. McDonald chose to join Team Alicia Keys, and the duo is bound to do great things.
McDonald is the kind of artist we see only every so often—the kind that is destined for greatness. At age 17, she already has a talent that could rival artists twice her age. She carries herself with a sense of professionalism and ease that is unmatched by anyone we have seen so far this season. McDonald's passion is palpable in her performances, which is a not a skill many possess. This unique gift mixed with her unbelievable talent is what got her into this competition and will take her far—but it's up for Alicia Keys to bring her all the way to the end. Though we haven't seen Keys as a coach yet, something tells me that she'll be nothing short of amazing. Prepare to see this duo stick around for quite some time.