This Charlottean Is Finally Proud Of Her Hometown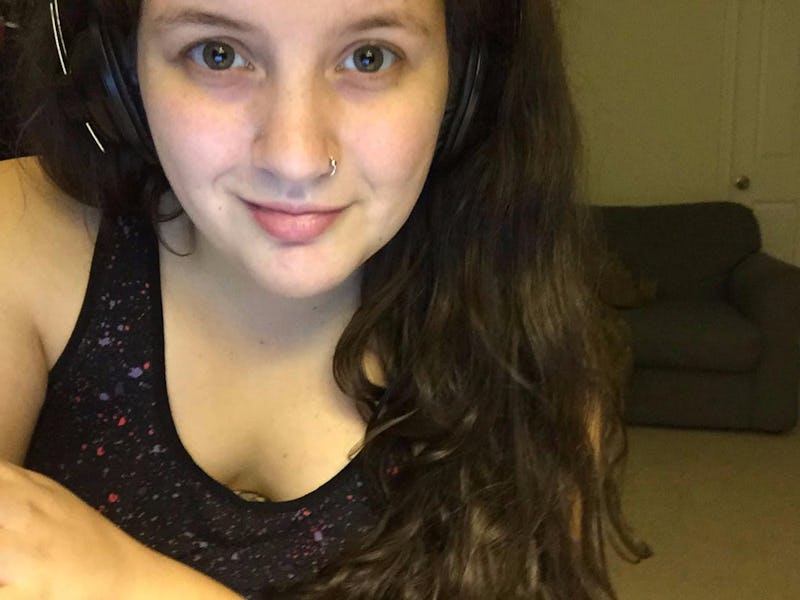 On Sept. 20, my hometown came under a national spotlight when Keith Lamont Scott, a 43-year-old Black man, was shot and killed by police. In the ensuing days, protesters began to take to the streets in protests they've dubbed the "Charlotte uprising." While people around the country discuss the shooting of Scott, the tactics of the protesters, and the fallout of yet another instance of alleged police brutality, I've watched along on social media as my friends and acquaintances take to the streets I grew up on. My friends and thousands of others are demanding justice, and as I watch from roughly 100 miles away in Durham, I am proud of those who are standing up for what's right.
Before Tuesday, Charlotte was only ever on the map for its "establishment" — it's the headquarters of Bank of America, home of NASCAR and, in 2012, the site of the Democratic National Convention. Before he was known as one of the worst governors in the United States, Pat McCrory was mayor of Charlotte for 14 years. We were known for our sporting history (like the Hornets that left and came back, or when our football stars made headlines for being awesome and being terrible), as the setting of mid-level box office successes like Shallow Hal, and as the city that unwittingly began the HB2 debacle.
As a native, I never felt much connection to my hometown. I left it in 2009 to attend college in the Blue Ridge mountains, and after a year back home after graduating in 2014, I moved to Durham to live closer to friends and find more fulfilling work. Charlotte, it seemed, was not a city for me, and was never a city I was proud of. That all changed when I saw so many Charlotte citizens protesting in the aftermath of the killing of Scott. Seeing them demand the justice they so rightly deserve, for the first time in my life, I was proud of the city that raised me.
Only a month ago, I wrote about the strange and surreal experience of watching one's hometown make national news due to tragedy when Charlotte police shot and killed an unarmed deaf man. On Tuesday, that all-too-familiar feeling was renewed with fervor when I learned Scott was killed. Within an hour, my friends began organizing protests, first at the site of Scott's death, and then in uptown Charlotte and beyond. Since then, the protests they're participating in and helping to lead have made headlines, but my pride in them comes not from seeing their work broadcast around the world, but from knowing that they are doing all they can to put an end to what seems like endless violence against Black people.
What I'm missing out on isn't fun. It's world-changing. It's revolutionary.
It feels impossible to try to describe the mix of emotions I've felt in the past week while watching my hometown finally take to the streets to protest the Charlotte-Mecklenburg Police Department as well as the city lawmakers. It's akin to the feeling associated with the millennial catchphrase "FOMO" (fear of missing out), but what I'm missing out on isn't fun. It's world-changing. It's revolutionary.
But my personal feelings of disappointment on not being in Charlotte right now are eclipsed by the pride I feel knowing that the world is finally seeing the real Charlotte, a city full of regular people trying to make their worlds just a little bit better. I'm seeing my hometown in a new light, too.
I'm finally seeing Charlotte not just as the financial capital of the Southeast or as a city for sports fans and churchgoers. I'm seeing the real Charlotte along with the rest of the world, and I couldn't be prouder.