The 'Pump Rules' Season 5 Trailer Is Crazy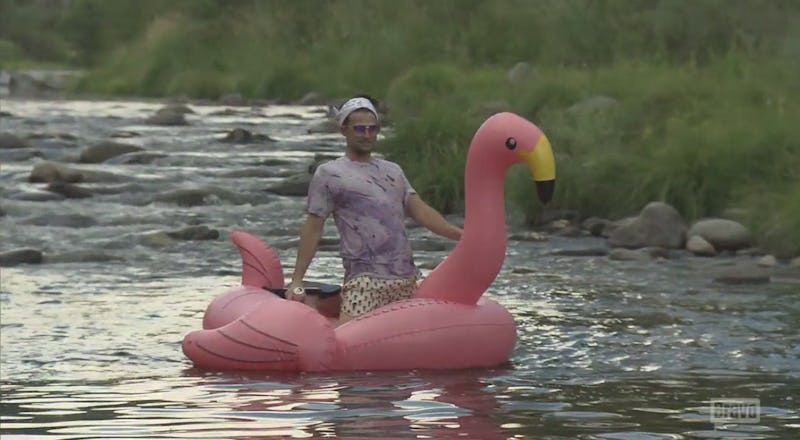 After what seems like way too long of a hiatus, Vanderpump Rules Season 5 is almost here. On Monday, a trailer for the season was released, and yes, that means the new season is right around the corner. One of the craziest Bravo reality series will return with fresh episodes Monday, Nov. 7 at 9 p.m. EST. It's so close, but still yet so far away. However, at least there is a teaser to hold fans over until the craziness surrounding Lisa Vanderpump and SUR officially comes back in our lives. As expected, the upcoming season is going to be just as crazy as past seasons, if not more.
To celebrate the nuttiness that the SUR-vers and those who no longer work there (Kristen Doute and Stassi Schroeder) continue to bring into the world, it's only appropriate to list all of the crazy moments showcased in the trailer. I'm sure this is only a small portion of what fans can expect from Season 5. And if that is case, then that could very well mean the fifth season will be even more dramatic than all of the rest, which says a lot. Can it really get any crazier than Jax Taylor and Kristen revealing they had sex? Based on the following moments from the trailer, it sure can.
Now, let's look at some of the most insane and memorable moments more closely.
1. LVP Marrying Katie & Tom
Yep, she really did it.
2. Katie Calling Out Schwartz's... *ahem*
Apparently, his "d*ck doesn't work."
3. This Winnebago
Looks like another road trip is happening.
4. The Toms Kissing
Although, this really isn't anything new.
5. Ariana & Tom Posing Like This
This has to be part of SUR's annual photoshoot, right?
6. Stassi Yelling At Scheana
Get ready for more yelling from Stassi.
7. Sandoval & Jax Crying?
Those sure look like legit tears at Schwartz and Katie's wedding.
8. Stassi & Peter Kissing
Well, they did date before Stassi and Jax happened.
9. Stassi As Katie's Maid Of Honor
She is holding Katie's bouquet, which is usually the MoH's job. If she really is, Katie and Stassi sure have come a long way.
10. Schwartz Tears
Why so sad?
11. Sandoval Tears
The Toms really need a hug.
12. Katie Calling Scheana "Fake"
And here I thought they were BFFs.
13. Schwartz On A Flamingo
He is right at home.
14. The Toms Doing This
They are just really comfortable with one another, OK?
15. Katie Calling Lala "A Whore"
These two just can't get along, can they?
16. Lala Making This Face
This must be her way of giving no effs what anyone has to say.
17. Tom Saying He Doesn't Want To Marry Katie
Not sure if that's why Katie is crying here, but it's a possibility.
18. This Unexpected Group Hug
Never did I think these four would be friends.
19. Jax Giving Himself A Pep Talk
He really loves his penis, which is no surprise whatsoever.
20. Jax Trying To Explain Himself To Brittany
It appears that Jax said something about Brittany at SUR and she can't understand why he would do such a thing. In typical Jax fashion, his reason he said whatever he said is "because it happened!"
21. James Getting Out Of Control
Even Lisa says to him, "You're turning into an a**hole before my very eyes." Guess what? James doesn't "appreciate that."
22. Jax Slamming Brittany In Front Of Her Mom
He does not say nice things about her. Later on in the teaser, her even says to Brittany, "I don't think things are going well for us anymore." Uh oh, is there trouble in paradise?
23. Katie Making This Face
Obviously, she and Tom get married, but she looks worried.
24. And Tom Making This Face
Are you OK, Schwartz? Having a hard time getting "I do" out?
Yeah, Pump Rules Season 5 isn't going to disappoint.
Images: Bravo (27)