Judd Apatow & Amy Schumer Want These 7 Stars in 'Trainwreck', But What Does Each Offer?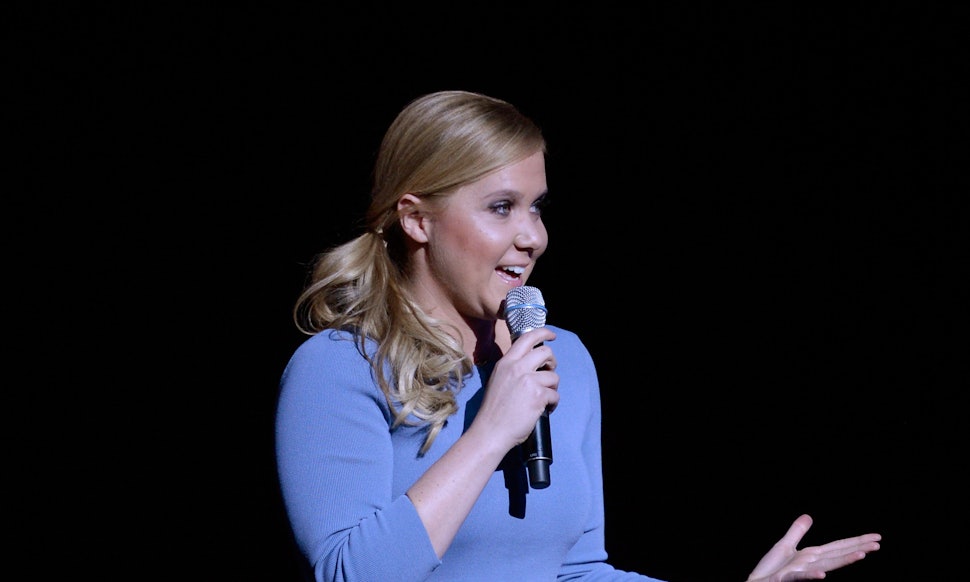 Jeff Bottari/Getty Images Entertainment/Getty Images
Trainwreck, the Judd Apatow-helmed movie written by and starring Amy Schumer, already has huge momentum in Hollywood. Judd Apatow movies have historically killed it at the box office, and Schumer's show Inside Amy Schumer has repeatedly topped the ratings at Comedy Central.
And although the plot is still being kept under wraps, the movie has attracted a diverse range of big-name celebrities. The film had recently added up-and-coming actress Brie Larson to the class, and now Barkhad Abdi, Mike Birbiglia, Jon Glaser and Vanessa Bayer, John Cena, Tilda Swinton and Ezra Miller have all been reported being in various stages of talks with the movie. All of these actors are far from Judd Apatow regulars, so what will they bring to Trainwreck?
John Cena
Although his day job is being a WWE wrestler, John Cena is also an actor…well, technically. His acting credits include the WWE Studios-produced The Marine and Fred: The Movie. Best case scenario, we get a weird cameo appearance, a la Channing Tatum in This is the End. Worst case scenario? He has an actual role.
Tilda Swinton
When most people think of Tilda Swinton, they think of dark, arthouse films. But Swinton has appeared in a few high-minded comedies like Moonrise Kingdom and Burn After Reading, and does really well with the quirky characters she's given. So it'll be even better to see her descend to the bro comedy level of Judd Apatow — whatever her role may be, it'll be one to watch.
Barkhad Abdi
So far, Abdi's one and only film credit has been the recent Captain Phillips, for which he received and Oscar nomination. So although he gave a great performance, it's difficult to determine what kind of actor he really is. Not only will it be interesting to see what role he takes on in Trainwreck, but people will be watching to see what kind of roles he takes on next.
Mike Birbiglia
While Birbiglia has played smaller roles in films like Cedar Rapids and made an appearance on GIRLS, he's primarily a comedian who's known for the film adaptation of his one-man show, Sleepwalk with Me. Since Birbiglia doesn't have a lot of acting experience, maybe his role will be that of a comedian playing a comedian, as in well, pretty much everyone in Funny People.
Jon Glaser
Glaser is known for playing strange, off-putting characters, although you probably know him best as Councilman Jamm from Parks and Recreation. Who'll he'll play in Trainwreck is anyone's guess, but it's bound to be weird and hilarious.
Vanessa Bayer
Vanessa Bayer hasn't ventured too far outside of the hallowed halls of Saturday Night Live yet, so she doesn't have a lot of acting experience under her belt. But with her wide smile and everygirl vibe, she could easily fall into the role of Comedic Best Friend.
Ezra Miller
Miller is pretty young, and so far, his most famous roles have been a dark thriller and a YA adaptation: We Need to Talk About Kevin (with Tilda Swinton) and The Perks of Being a Wallflower. With two roles, Miller's already demonstrated he has a pretty expansive range, so where he'll fit into Trainwreck is anyone's guess.