Shades From 'Luke Cage' Has Many Paths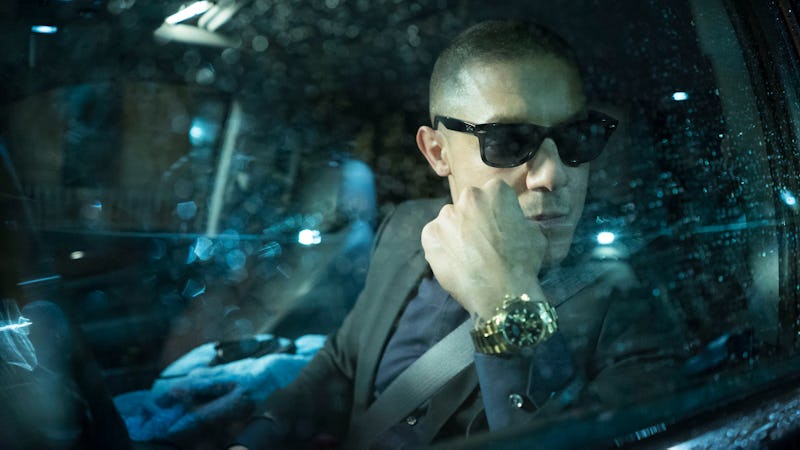 Every hero needs a villain, and the new season of Luke Cage on Netflix introduces several. One of them has a comic book history that could take a couple directions. Who is Shades Alvarez on Luke Cage ? Theo Rossi's character is very mysterious. There are a few spoilers for Luke Cage ahead, so be careful if you're not bulletproof when it comes to spoilers.
On the Netflix series, Shades is introduced as a suave right hand man who has connections to Diamondback and isn't scared of anybody. He's the only one who stands up to Cottonmouth and Mariah Dillard. Shades is also key as he recognizes Luke from Seagate prison. That information can go a long way.
That said, in Marvel comics, there are a few characters called Shades. The first, known by his penchant for designer sunglasses, was in a gang with Carl Lucas (who would ultimately become Luke Cage) and Willis Stryker in Harlem. He was sent to Seagate Prison and tortured. When he returned, he was a hired criminal who clashed with Luke Cage and Iron Fist multiple times. In another version of the comics, Alvarez and Luke met in prison — which is what we see on the show. However, in both instances they start out as friends, which is a bit different.
At one point, he is fitted with a visor that emits blasts by Ward Meachum, who by estimation is kind of like Iron Fist's Harry Osborn. So far, on the Netflix series, Shades hasn't gotten that kind of upgrade yet. Fingers crossed, because that would be extraordinarily cool.
However, there's also the original Shades' son Victor Alvarez, who becomes another Power Man after gaining abilities in an explosion. He is a member of the Young Avengers, and has glasses like his father. So there's a possibility that the Shades on Netflix's Luke Cage could ultimately suit up with our hero — though it's clear he has a long way to go. Shades' motivations aren't always clear on Luke Cage, which makes his journey all the more interesting.
Images: Myles Aronowitz/Netflix