'No Tomorrow's Xavier Is A Familiar TV Face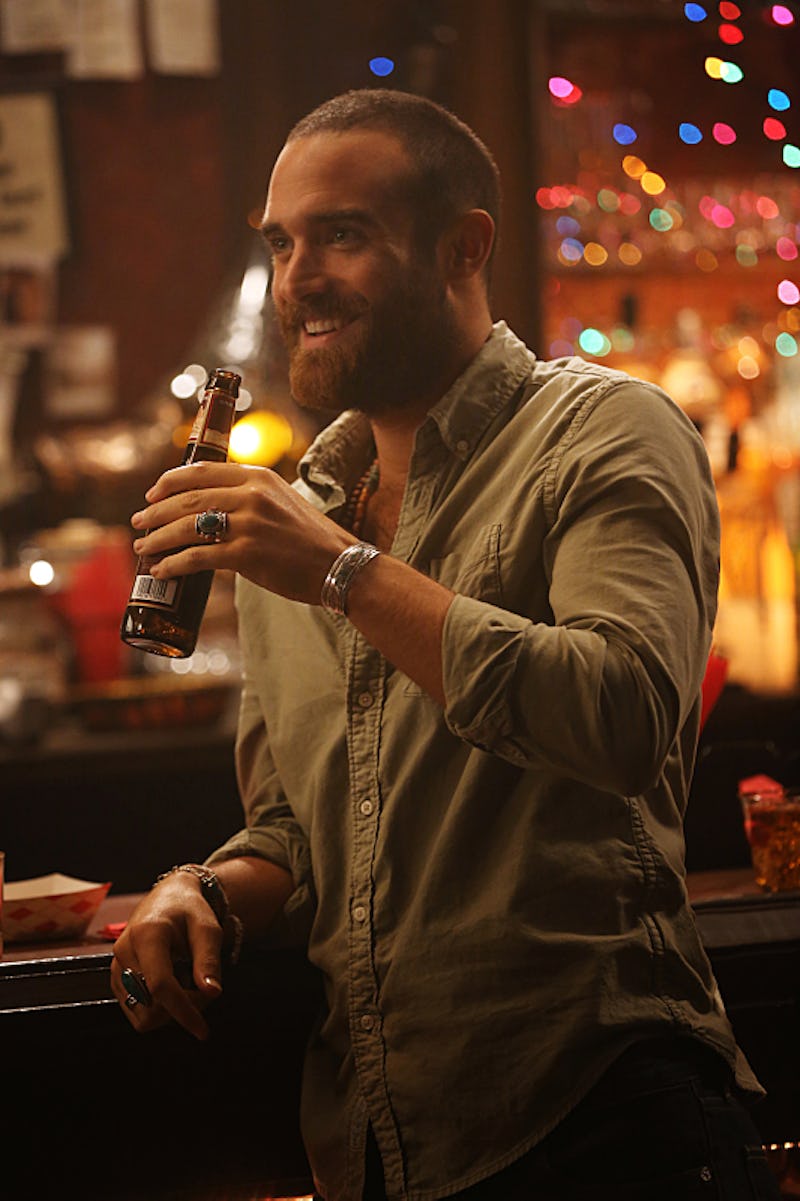 A new fall TV season is upon us. Not only does this time of year always bring along new TV shows to love, but it also introduces us to a fresh crop of rising stars. You can check off both of those points with The CW's new series No Tomorrow, which features actors looking to make their big break: Tori Anderson and Joshua Sasse, who play the show's adorable and charismatic lead characters, Evie and Xavier, respectively, in this apocalyptic-romantic comedy. But when I watched the trailer for No Tomorrow , Sasse seemed familiar to me for some strange reason. So who is Sasse, the actor behind Xavier?
You better be dying to know more about Sasse as much as I am. I mean, on a superficial level, he looks downright dreamy in the trailers for No Tomorrow. Plus, the confidence and carefree attitude that he brings to the character is pretty sexy, too. You'll be asking yourself, where has this actor been all my life, and how can I see more of him ASAP?
First off, you probably have seen Sasse before. Secondly, you can catch more of him when No Tomorrow premieres on Tuesday, Oct. 4 at 9 p.m. ET on The CW. I basically just solved all of life's problems for you, so you're welcome. But because I really am that generous, I'm going to clue you in on everything you need to know about Sasse right here, right now. So you're double welcome.
He's Already Had A Major TV Role
Sasse got his big break as the titular role in Galavant, the medieval musical epic that ran on ABC for two seasons. And yes, that does mean Sasse can sing, too. Before that, Sasse starred in the DirecTV series Rogue, the horror film Frankenstein's Army, and the gangster flick The Big I Am. Talk about range!
That Accent Is Real
Like Galavant, another thing about the character of Xavier in No Tomorrow that makes him extra-swoonworthy is that he has a British accent. Though Sasse is a talented actor, that's not acting there since he was born in London and grew up in England after spending his early childhood in Nepal, according to his bio on ABC's website. His father was also the late British poet Dominic Sasse, The Guardian reports.
He's Got A Famous Fiancée
Apparently, Sasse couldn't get Kylie Minogue out of his head after the two met when the Australian pop songstress guest starred on Galavant . They started dating shortly after in September 2015 and got engaged in February of this year, according to PEOPLE. Sasse returned the favor by appearing in Minogue's music video for her single "Every Day's Like Christmas." Clearly, it was love at first sight for these two.
He's Hoping To Bring About Important Change
Sasse recently launched the campaign Say "I Do" Down Under in an effort to galvanize support for same-sex marriage in Australia, according to The Sydney Morning Herald. In addition to Minogue, many other celebs have already started showing their support, thanks to the campaign, including Dolly Parton, Kelly Ripa, and Margot Robbie, who sported one of the initiative's T-shirts while hosting Saturday Night Live last weekend.
He's A Father
Sasse's family life won't start when he marries Minogue. He's the father of a 3-year-old son from a past relationship with Italian actress Francesca Cini, according to a News.com.au report, which also suggests that he and Minogue want to start a family of their own one day. I wholeheartedly support these two cuties procreating.
He's Got A Very Unique Instagram Profile
Let's be real. Most Instagram profiles are filled with selfies, food porn, and photos of sunsets. There's no shame in it; that's just how it tends to be. But you can imagine how refreshing it is to see an Insta feed that features none of those things.
That's what you see when you go to Sasse's Instagram profile. It's full of portraits — of both the photographic and painted variety— of historical icons, some handwritten letters, and lines of poetry. Sure, Sasse still posts things like the occasional cute animal pic or photo of himself and Minogue on some sort of red carpet, but on the whole, his Insta profile is really in a league all its own.
As you'll soon learn from No Tomorrow, you've only got a short amount of time to leave your mark on this world, after all.
Image: Scott Everett White/The CW