Here Are All The Ways To Shop OFRA's Sculpting Set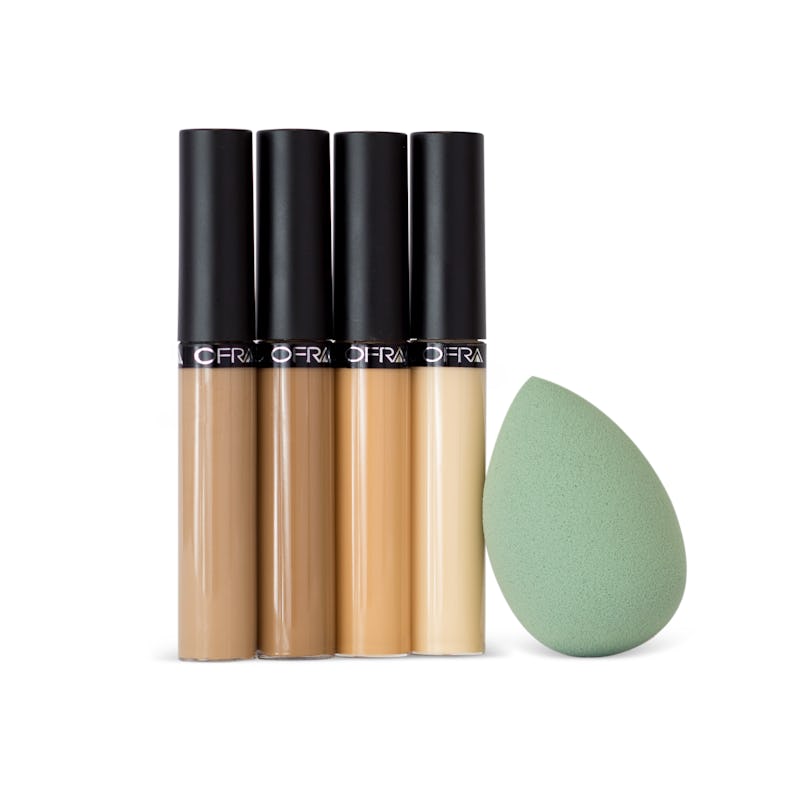 OFRA is at it again with yet another brand new product. The company just launched a Skin Sculpting Set, so you can get the most chiseled cheeks possibly. Don't be fooled though, because it's about a lot more than just contouring. How much is the Skin Sculpting Set? You have a whole lot of options when it comes to the new five-piece collection.
It's been a heck of a year for OFRA. They've had tons of new liquid lipsticks and new highlighters, but now they've created something completely unexpected. According to their "sculpting is the new contour" slogan, the Skin Sculpting Set is way more than just your average beauty trend. The site says that the four liquid contour and highlight shades mimics your skins texture and are even infused with plant stem cells. Basically, it's skincare and makeup all in one.
When it comes to adding them to your makeup collection, you have a few options. If you already know which shades will look the best on your complexion, you can buy each one separately for $14.95 a piece. If you want to try them all in bulk, it will cost you $49.95. That's not all though. They've also created their own makeup sponge, which you can purchase alone for $15 or with the entire set for $59.95.
To no surprise, buying the entire set give you the most bang for your buck. It comes out to about $12 a piece, if you purchase the entire set. Having the option to pick and choose which products you'd like is always a great bonus though. Plus you can always find vloggers with promo codes that will get your 30 percent off your purchase.
Sculpting Set & Perfecting Puff, $59.95, ofracosmetics.com
Now let's break down the shades. There are two different contour and highlight shades to choose from in the set. Dawn, Sunrise, Sunset, and Dusk are versatile enough to match a whole lot of skin tones. Of course, four shades can't completely work for everyone, but here are the swatches so you can see for yourself which colors might be ideal for you. Hopefully they will expand the range soon!
All five of the products are available right now. So what are you waiting for? Go snag some while they're still in stock!
Images: OFRACosmetics/Instagram (1), OFRA Cosmetics (1)