The Pumpkin Lip Kit Will Be Here Soon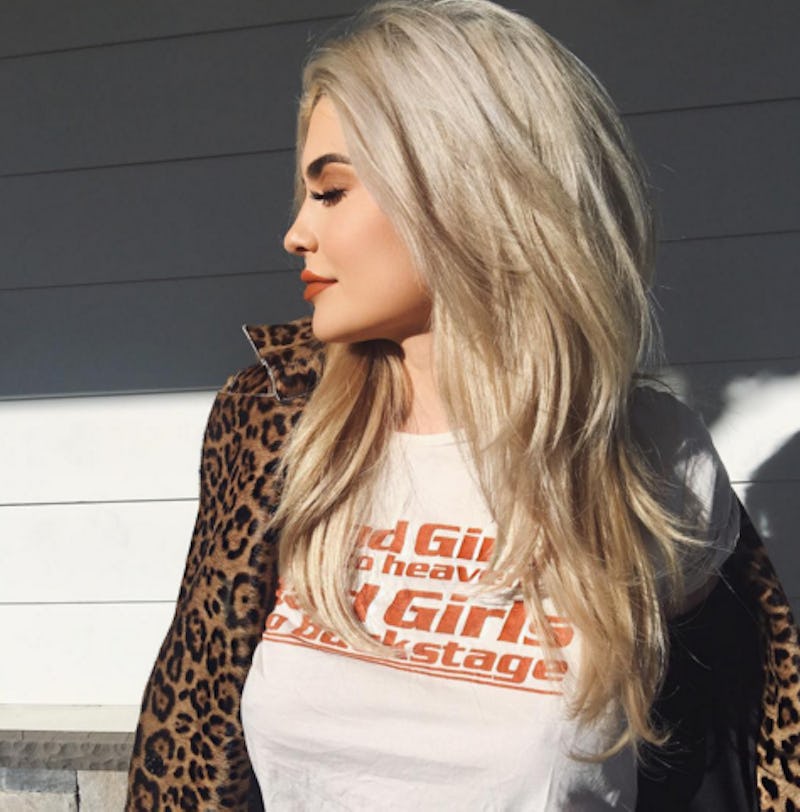 Fall beauty couldn't be better at the moment, because the Pumpkin Spice trend is not only the best thing to ever happen to your coffee — it's also the most amazing thing to happen to your makeup. Kylie Jenner teased a new orange shade, and now it's officially been confirmed as part of the fall lippie line-up. When is the Pumpkin Lip Kit coming out? You won't have to wait for long!
According to Jenner's website, this burnt orange lippie will drop at the same time as the other three fall shades. So far, we know that there will be the orange Pumpkin lip color and the berry-colored Spice in her fall lip product release. There's also a brown-orange Lip Kit (which has yet be named) as well as one other mystery shade launching on Oct. 12. While we don't have all of the details for two of the Lip Kits just yet, there's no doubt they're going to be amazing.
What we do know of three out of the four upcoming shades prove that when it comes to fall beauty, Jenner really knows what she's doing. You can always use a little more pumpkin spice in your life, especially when it comes in the form of lipsticks! Seriously. It just doesn't get better than this.
YAS to this perfect fall shade.
Pumpkin patches, pumpkin pies, Pumpkin Spice Lattes and the Pumpkin Lip Kit are this season's essentials.
A little bit of Spice won't hurt either.
This lipstick has yet to have its name announced, but I'm loving the color.
Jenner confirmed there's also one more shade to look forward to. So, is Jenner slaying the fall lippie game or what?
Image: kyliecosmetics/Instagram (1)