You Haven't Seen The Last Of The Smile Lip Kit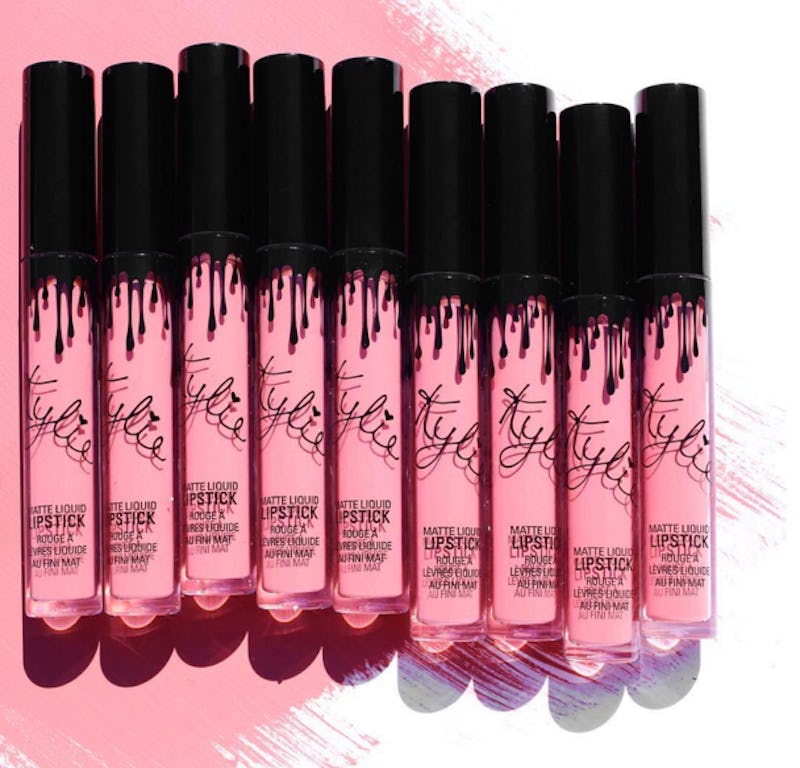 Kylie Jenner's not known for releasing super flirty, brightly colored lippies. She's more of a neutral lip kind of gal, you know? But, the fact that the Smile Lip Kit sold out proves when she does turn her sights towards creating a pink lip color — she's pretty incredible at it. If you missed your chance to shop this super fun bubblegum pink shade, you're probably wondering if the Smile Lip Kit will be restocked. This time around, it seems as though you're in luck!
According to a post from the Kylie Jenner website, this shade will indeed be restocked in the future. An official date hasn't been announced, but Jenner did say, "Smile, the Lip Kit I created with Smile Train, is not going to be limited edition because I want to raise as much money as I can for them." All of the proceeds from this product go straight towards the Smile Train organization, which gives cleft palate surgeries to children in need. So, it's no wonder Jenner's on board to help out such a great company.
And Kylie Cosmetics fans are more than willing to back her up, too. Because this Lip Kit definitely didn't stick around for long. Stay tuned for your next chance to shop Smile again. When a fabulous lipstick works to help a good cause, you're not going to want to miss out!
It'd be hard not to love a color like this.
It's so vibrant and playful, it brings a smile to your face just looking at it.
It's no wonder it sold out so quickly!
Even if you didn't get a chance to purchase the lip kit the first time around, you can still donate to the organization.
And when you do get the opportunity to shop this shade, take it.
Because this lippie is more than worth it.
Image: kyliecosmetics/Instagram (1)