Harry Potter Virtual Reality Experience Is Coming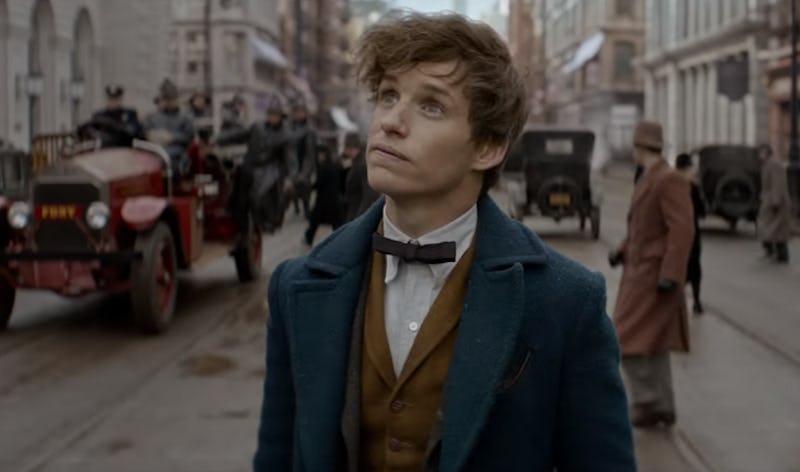 I must ask you not to scream. A Harry Potter virtual reality experience is coming soon, thanks to a partnership with Google. The announcement was made during a live streamed event for Made By Google, which showcased the tech giant's new platforms, including Google Home, Daydream, and Pixel.
Google's new, Verizon-exclusive smartphone, Pixel, comes with unlimited cloud storage for photos and videos and, yes, a headphone jack. Pixel is also the exclusive platform to connect with Daydream, Google's affordable VR headset. Daydream comes bundled with a controller peripheral for $79 USD, but pre-ordering a Pixel from the Google store gets you a code to redeem your Daydream headset and controller at no additional cost.
For many, the real allure of Google's new offerings is its Harry Potter virtual reality experience. Daydream will be home to an exclusive Fantastic Beasts and Where to Find Them adventure when it launches around the same time as the new Warner Bros. film, later this fall. The controller, of course, will be your wand.
Potterheads have been looking for the Harry Potter answer to "Pokemon GO," and it appears that, in Pixel and Daydream, Google is prepared to give us what we've been waiting for. It isn't the only contender, however. Maguss Wand is still working hard to bring its wand-wielding adventure to would-be witches and wizards everywhere. Rest assured, this won't be a race to market, but a test to see who can create the most ~magical~ adventure.
Catch Fantastic Beasts and Where to Find Them in theaters on Nov. 18.
Image: Warner Bros.