Cop The Vans X 'Toy Story' Collection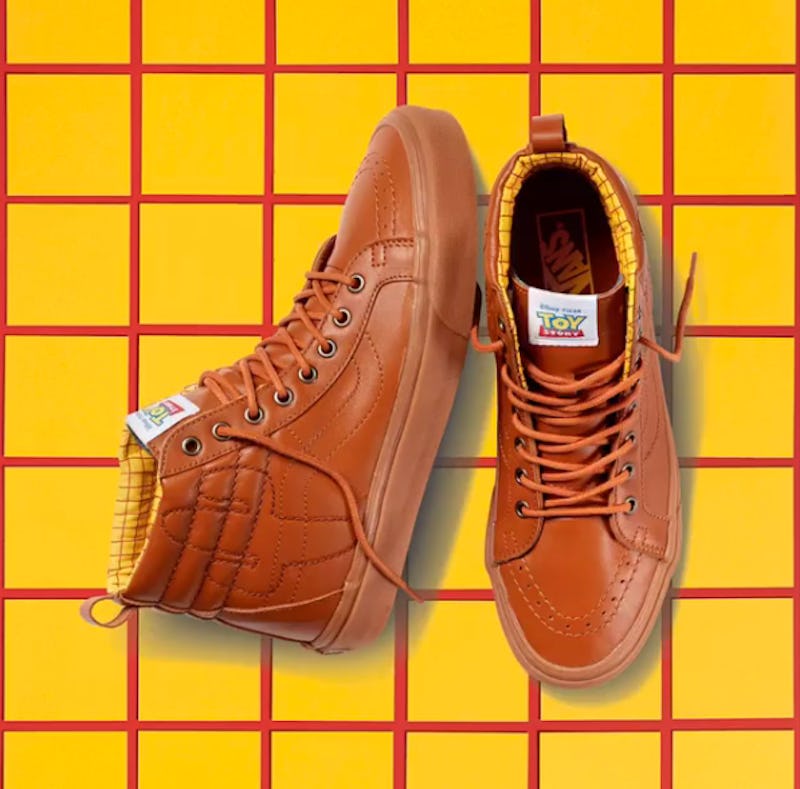 The '90s are coming back in style left and right, so might as well bring back one of your favorite films from the time period, too. You need to find out where to buy the Vans X Toy Story collab so you can fully relive your childhood in an ultra fashionable way.
The collection combines classic Vans' shoe styles with characters from the film. Buzz Lightyear-inspired sneakers feature white, purple and green colors just like the iconic character's space suit, for example. You'll also find Andy's signature on the soles of several pairs of the shoes because this collection's all about the fine details. You won't find only footwear here, though. Disney Style states that the range will also include t-shirts, hats, backpacks and more.
According to the Vans website, the shoes will be available for purchase on Oct. 7. The publication states the pieces will be up for grabs on the Vans website and in Vans retailers. Get ready for all of the nostalgia you can handle. This collab's bringing back memories from the '90s in the best way possible, a way that you can wear. These shoes are super trendy and classic at the same time, so you'll be able to wear them for years to come. I don't know about you, but I wouldn't have it any other way because it's not like you could outgrow this movie, anyways.
Seriously, could Toy Story ever go out of style?
It's never been easier to rep Woody and Buzz Lightyear gear.
This personalized touch is seriously too cute.
It'd be hard not to love kicks packed with this many memories, you know?
The Toy Story treatment is the way to go.
Images: vans/Instagram (1)