Get Ready For A Kylie Cosmetics Holiday Collection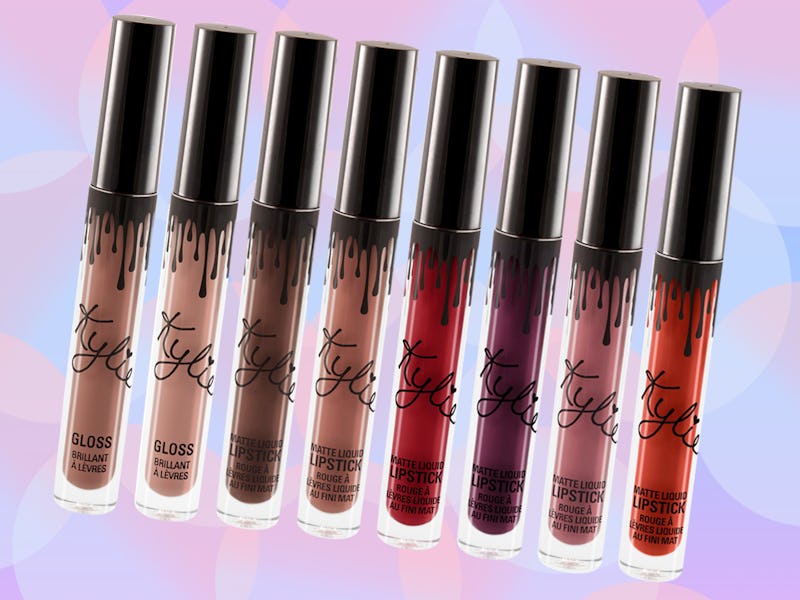 Kylie Jenner and Kylie Cosmetics' 2016 has had a year full of surprises for its fans. While Jenner's lip kits will always be the brand's signature products, its unexpected launches and surprises may actually be the most well-known trait about the makeup company. Its upcoming launch will be no exception — Kylie Cosmetics' Holiday Collection might just be the cherry on top of 2016's incredible product launches. Considering that Jenner has already launched fall lip colors, summer lip colors, and a Kyshadow palette, figuring out what's coming for the holiday season is a total free-for-all. All I can say is this — it will likely be epic.
In a livestream on her app, Jenner went into detail about several of her eponymous brand's upcoming projects. In fact, she gave away so much news that she summarized it for fans on her website. One piece of particularly interesting information was the announcement that holiday lip kits and more are headed our way. Unfortunately, Jenner did what she did best and played coy about the other launches. However, that doesn't mean there are no theories.
Despite Jenner already having a classic blue-red lip kit in Mary Jo K, another red hue could easily make an appearance in the holiday collection. Alongside it, though, I'd guess it will be a new metallic. The holiday collection would definitely include something for New Years' Eve, too, if I had to make a bet.
Alongside a new metallic lip and red lip kit, I'd guess some iteration of shimmer or glitter is sure to make an appearance as well. Jenner has already announced her fall lip kit colors that will take fans through the fall holidays, but for the festive winter holidays, a little sparkle may be in order. It is New Year's Eve, after all!
While there's no way to know what will be in the Kylie Cosmetics' Holiday Collection, it's not too difficult to make guesses. Jenner can do practically anything she wants with Kylie Cosmetics so the sky is the limit, and I can't wait to see what she creates.