13 Ottessa Moshfegh Quotes To Honor Her Prize Nom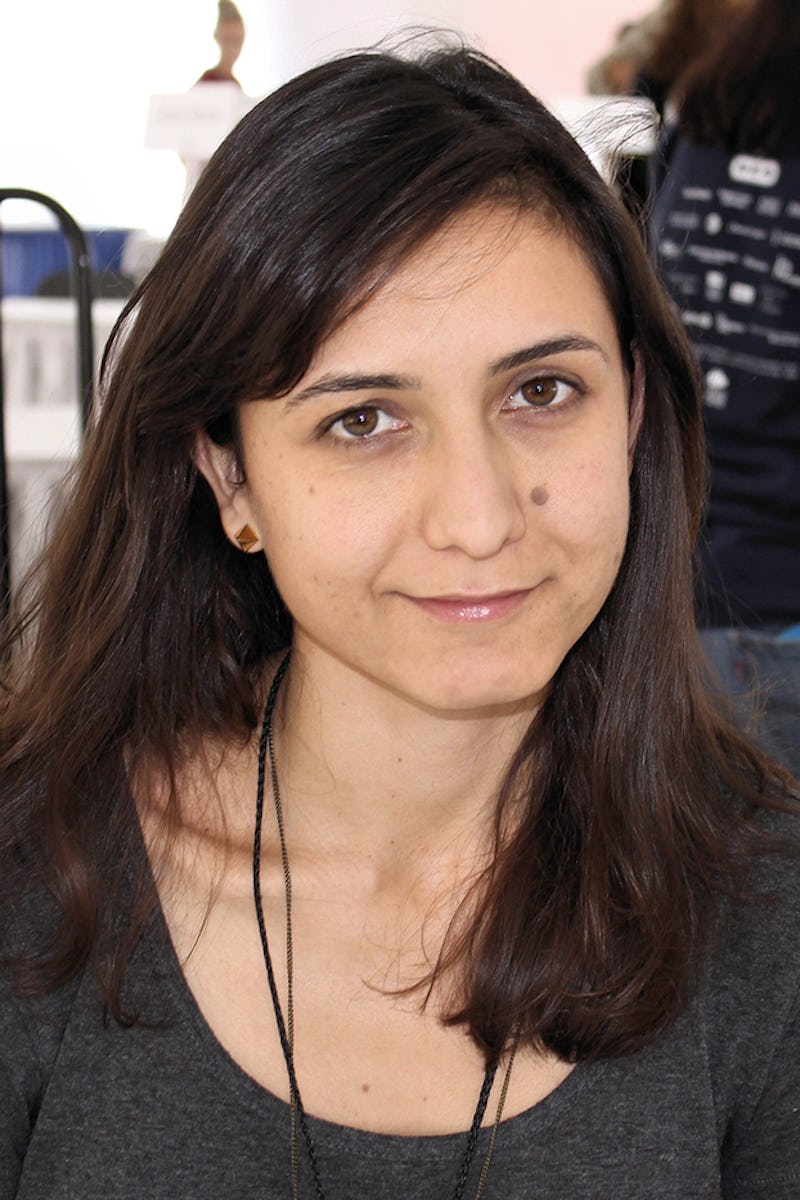 Ottessa Moshfegh's Eileen has already been insanely critically lauded, but it just got another huge boost, when it was announced that Moshfegh's novel 2016 Man Booker Prize shortlist. Just in case you weren't already super interested, Eileen already garnered nominations for the Shirley Jackson Award, National Book Critics Circle Award, and Center for Fiction First Novel Prize. You know, NBD.
Boston-born Moshfegh's father was born in Iran and her mother in Croatia, and her book Eileen is only her second novel. But don't worry, if you get hooked on her during this book Oscars season, you won't have long to wait until book No. 3: Her collection of short stories Homesick for Another World is coming January 2017.
Eileen is a creepy suspense story told by a young woman working in a boy's prison outside Boston in the 1960s. Oh, and that woman disappears. There's some Gone Girl vibes, but with a bit more Hitchcock and Shirley Jackson, if that doesn't make you want to devour it right now. Plus, take a look at these quotes and you'll see she's a super rocking feminist who believes in the power of art and writing and she takes it seriously.
Eileen by Ottessa Moshfegh, $10, Amazon
1. "A grown woman is like a coyote — she can get by on very little. Men are more like house cats. Leave them alone for too long and they'll die of sadness"
― Ottessa Moshfegh, Eileen
2. "Eileen is a character that makes people uncomfortable. She is not going to, you know, cheer you up. But might it not be liberating to hear the thoughts of someone who is completely ignored by society?"
― Ottessa Moshfegh in The Guardian
3. "Writing has always been my first priority, only second to my health."
― Ottessa Moshfegh in Gawker
4. "I love art because I feel that it's evidence of the great shared universal power.... I like art that feels real, that cuts the bullshit."
― Ottessa Moshfegh in The Believer
5. "What's inspiring me the most right now… injustice. My own growth as a member of the human race, in terms of the veils being lifted, seeing more of the beauty and also the horror. A sense of my own purpose in this life"
― Ottessa Moshfegh in The Believer
6. "I've found that people get particularly frustrated and shut down when women in fiction are disgusting or disordered."
― Ottessa Moshfegh in Gawker
7. "People truly engaged in life have messy houses."
― Ottessa Moshfegh, Eileen
8. "Furthermore, as is typical for any isolated, intelligent young person, I thought I was the only one with any consciousness, any awareness of how odd it was to be alive, to be a creature on this strange planet Earth."
― Ottessa Moshfegh, Eileen
9. "You can see wealth in people no matter what they're wearing. It's in the cut of their chins, a certain gloss to the skin, a drag and pause to their responsiveness. When poor people hear a loud noise, they whip their heads around. Wealthy people finish their sentences, then just glance back."
― Ottessa Moshfegh, Eileen
10. "A friend is someone who helps you hide the body"
― Ottessa Moshfegh, Eileen
11. "[Writing fiction] was a way for me to acknowledge my experience as a physical being in a female body, and how difficult that is when having this body makes me second class."
― Ottessa Moshfegh in Gawker
12. "Those elements became tools to build a different kind of story—the one I wanted to write—of what it's like being a young woman when your role in your family and society doesn't match up with who you really are."
― Ottessa Moshfegh in Gawker
13. "And unless you've grown up in New England, you don't know the peculiar stillness of a coastal town covered in snow at night. It is not like in other places. The light does something funny at sunset. It seems not to wane but to recede out toward the ocean. The light just gets pulled away."
― Ottessa Moshfegh, Eileen
Images: Allef Vinicius, Alejandro Alvarez, Ricardo Viana, Brooke Cagle, Paul Green/Unsplash