'AHS: Roanoke' Teases A Connection To The Motts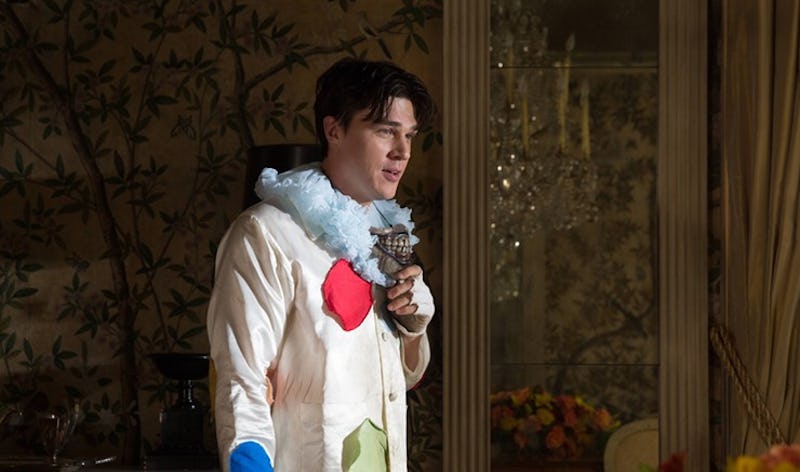 Earlier this season, Ryan Murphy revealed that AHS: Roanoke would be connected to the Mott family from Freak Show in an unexpected way. You remember the Motts, don't you? Particularly in regards to Dandy Mott played by Finn Wittrock, who went from a spoiled man child to a psychotic psycho killer in a clown mask in 2.2 seconds. Well, it turns out his family used to live in Roanoke at the exact same farm Matt and Shelby are currently residing in. Right now we don't know the whole story behind their time in the house or how they came to be there. However, fans were given a name. Dandy's ancestor Edward Felipe Mott was the first to disappear on the property.
It's unclear what precisely became of him or whether or not he's part of Bates and Gaga's lost colony, but I have a feeling we'll come face to face with him at some point in the very near future and he'll look pretty familiar. In my opinion, I think either Wittrock will return to play Dandy's ancestor or this will be the part played by the still frustratingly absent Evan Peters. I think with the right haircut Peters and Wittrock could pass as distant relatives, so it certainly seems possible. But then again, I'd love to see Wittrock have fun playing a Mott again. It could help us see where Dandy acquired his, um, unique personality. Either way, I'm excited to see where this particular backstory will lead.
Image: Michele K. Short/FX