See All Of Tarte's Triple Threat Holiday Ornaments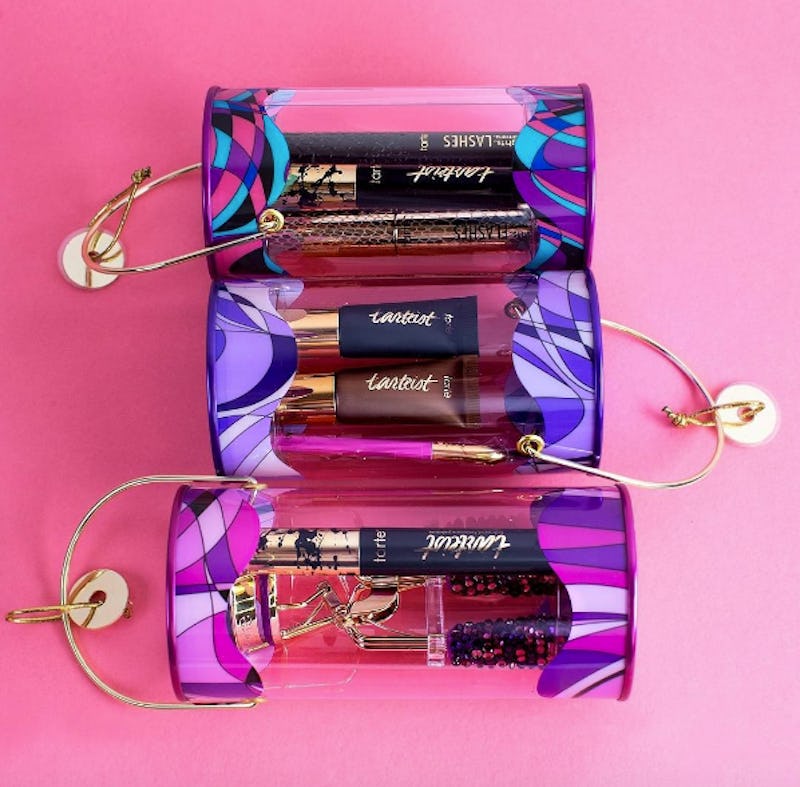 Not only will Tarte's Holiday Collection look great sitting under your tree, but it will look good on it now too. The company made three of their sets into ornaments, so you can deck the halls while looking great all at the same time. What's in Tarte's Triple Threat Sets? You have three options, and you can't go wrong with any of them.
When it comes to holiday launches, no one does them quite like Tarte. They've rolled out everything from eyeshadow and lipstick sets to brush and bush round-ups. Basically, anything you could dream up in a set, Tarte has it. Now they've created something you won't need to wrap. Their Triple Threat Sets have all the bestselling eye products you could possibly need. Each ornament-inspired set comes with mini versions of their standout products in an adorable little paint-can looking package.
Want to hear the best part? All of them are $20 and under. That's a great deal, even considering that they're all mini products. It's perfect for all the on-the-go beauty lovers out there as well as just an adorable way to give your tree a makeup update. Out of all the different Tarte holiday products, these could just be the most adorable yet.
Don't be fooled by the names. While two of the sets have three different products in them, one only has two. They're each equally as great though. Here's a look at all of them so you can pick your makeup decorations accordingly.
1. Mascara Trio
Limited Edition Triple Threat Mascara Trio, $18, tarte.com
There's no better time to try out all the different lash options.
2. Liner Set
Limited Edition Gallery Gals Deluxe Tarteist Eyeliner Set, $19, tarte.com
This one ins my personal favorite. Two liners and a brush? Yes, please.
3. Lash Essentials
Curl Boss Lash Essentials Set, $20, tarte.com
You only get two products in this one, but they're great ones.
These will only be around for a limited-time, so you'll want to snag them while you can!
Images: TarteCosmetics/Instagram (1), Tarte (3)