The Average Person Has This Much Sex In A Lifetime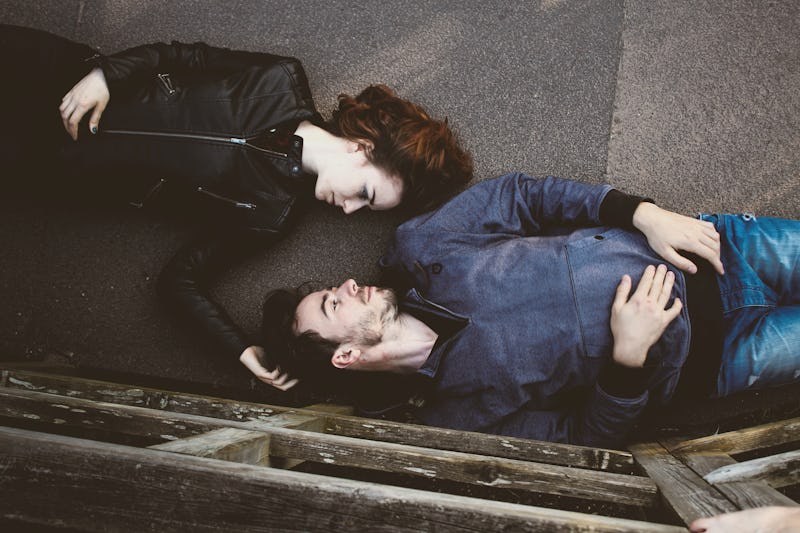 So many people wonder if their sex life is "normal" — from their number of sexual partners to how much sex they're having per week. Even though "normal" means different things to different people, it doesn't help us from being curious about everyone's sex lives. Studies have found having sex once a week is ideal in order to have a satisfying sex life and results from the "Penis Perception Survey" released earlier this year also found that nearly 58 percent of couples say they do it once a week. So how much sex would that equate to in a lifetime?
The U.K. based cash back and rewards site, Quidco, conducted a study of nearly 2,000 Brits on their lifestyle habits in order to find "the average life by numbers." For instance, how many hours will the average person sleep before they die? How many selfies will they take? How many movies will they watch? And so on.
When it comes to sex, the average person will do it a total of 5,778 times before they die. The Quidco study took the average national life expectancy of Britain, which is 83 years. Keep in mind that the average life expectancy in the United States is 78.8 years, according to a report by the Centers for Disease Control and Prevention.
Could those extra years mean Brits are having a lot more sex than Americans? Possibly. Then again, using the results of Durex's global Sexual Wellbeing survey and other similar studies, AlterNet ranked the most sexually satisfied countries in the world back in 2014. Sadly, both the U.S. and Britain were nowhere to be found. So, there are a ton of other countries out there who are likely having more and even better sex than those of us in the U.S. Here are some other findings of the study:
1. The Average Person Will Fall In Love 6.5 Times
2. They Will Also Have About 8 Romantic Partners In A Lifetime
3. They'll Probably Be Dumped An Average Of 5.5 Times
4. And They Will Have 6 Unrequited Loves In Their Lifetime
The study also found people will sleep an average of 181,770 hours, which adds up to almost 21 years. People will spend about 136,328 hours of their lives working, they'll take 2,689 selfies, and spend an average of about six years on social media before they die. Overall, 88 percent of people believe that "life is good" and 84 percent say they're "generally happy" with their lifestyle. And perhaps that number is the most important of all.
Images: Toa Heftiba/Unsplash; Giphy(4)