America Chavez Is Finally Getting Her Own Comic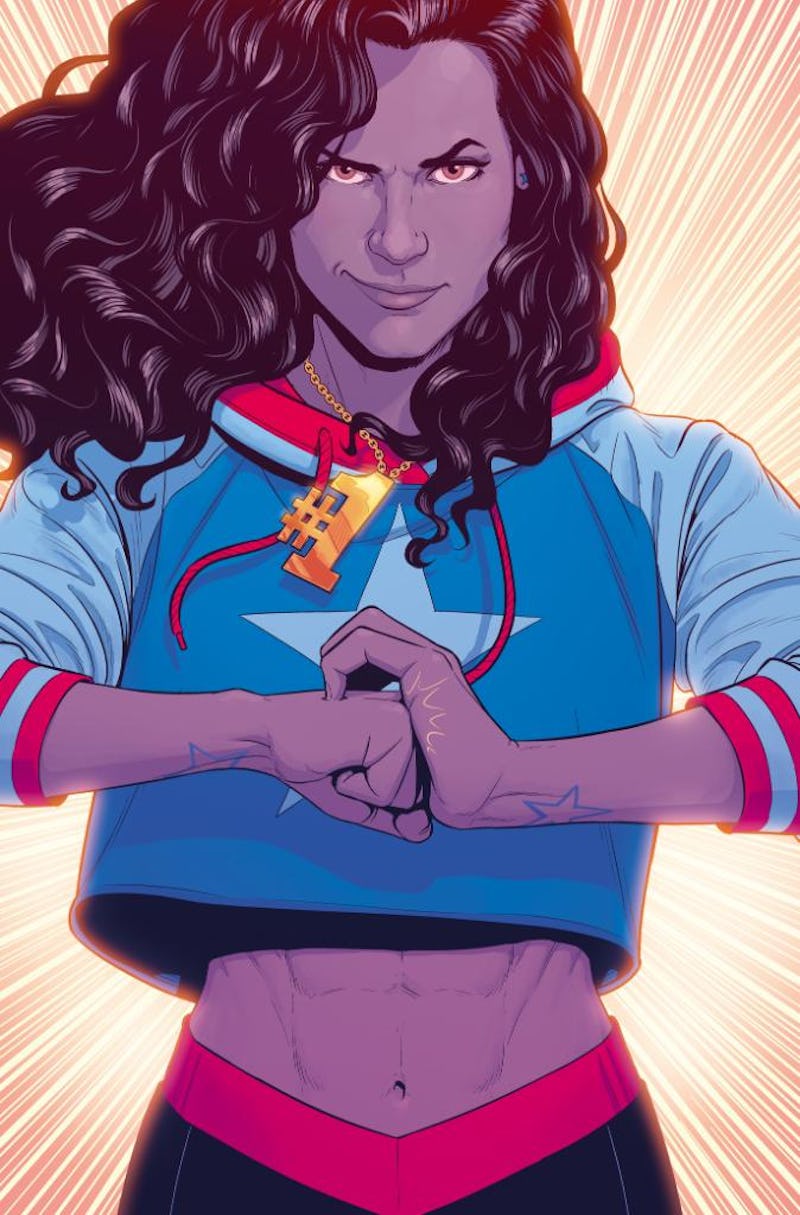 Well, it's about time: queer Latina superheroine America Chavez is finally getting a solo title from Marvel in 2017, according to an announcement made by the company at a retailers-only presentation at New York Comic-Con on Friday. The company did not reveal any specific details, but they did release the cover art for America #1, illustrated by Jamie McKelvie, who will be doing all the covers. So, who is America Chavez?
America Chavez originally debuted in a limited series from 2011 titled Vengeance. But McKelvie and Kieron Gillen really made her famous in their take on Young Avengers, which came out in 2013. She quickly became a fan-favorite with readers, and many hoped to see her headline her own title for Marvel. Unfortunately, year after year passed with no updates from the company. Eventually, her original creators — Joe Casey and Nick Dragotta — decided rework the character for a different publisher. Together, they developed America Vasquez, the star of All-America Comix, which will be released through Image Comics in 2017.
America Chavez boasts a pretty fascinating backstory: she was born in another dimension, but her two mothers sacrificed themselves to protect their home, The Utopian Parallel, from destruction. America eventually ran away from Utopia and traveled across dimensions to use her powers — strength, speed, and durability, flight, and inter-dimensional travel — to assist the Teen Brigade, the Young Avengers, the A-Force, and the Ultimates. Talk about a badass update on the concept of Miss America.
America doesn't have a firm release date yet, but Marvel did drop the cover of the first issue:
Seriously, next year a queer Latinx comic book will be on shelves. 2017 is already lookin' good. Hopefully, Marvel will also make it a point to hire Latinx writers and illustrators to helm the project.
Image: Marvel