MAC 2016's Holiday Collection Is Coming Soon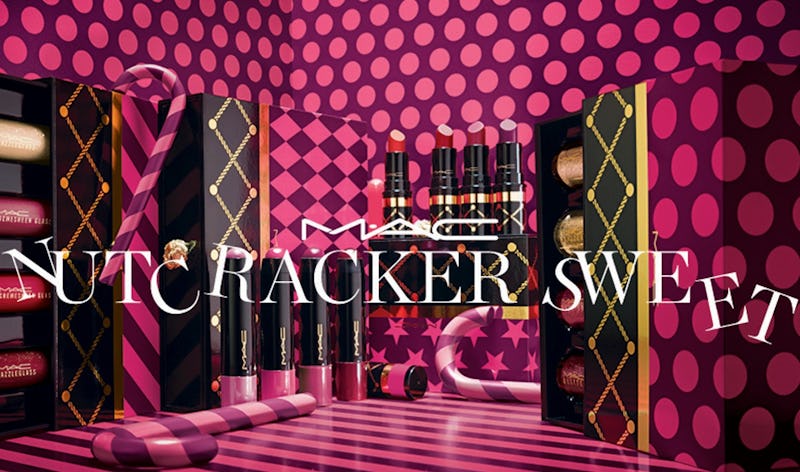 You know it's the holiday season when The Nutcracker makes its way to the stage in cities across the world, but a major makeup brand is also featuring the Christmas classic. MAC Cosmetics just put its own spin on the ballet masterpiece by releasing its MAC 2016 Holiday Collection: Nutcracker Sweet. So for everyone who's a fan of getting into the Christmas spirit, toys, candy, dance, and makeup, this is the collection for you.
Inspired by the wonderland that is the stage of The Nutcracker, filled with oversized sweet treats, rosy-cheeked nutcrackers, and life-size dolls, this year's holiday collection has playful kits and compacts galore. The adorable pink and plum packaging alone will have you wanting to get your hands on everything.
So when can you get your hands on the MAC Cosmetics Holiday Collection? Get ready to mark your calendars. Just in time to start shopping for the holiday season, you can get anything from the collection as early as mid-October. For the ones who absolutely have to have anything from this collection and want to start their adventure into a dreamland of exotic candy lands, the collection becomes available online on Oct. 20. If you need to see the collection in person before making a decision of which kit to get, everything will be available from Oct. 27 through Dec. 8.
Prepare to lose yourself in M.A.C.'s eccentric world — you might never wake up from this dream.
Become a life-size doll yourself with the new collection!
Grab a kit, or some individual products for all your makeup needs.
Have you saved the date? You're going to want to keep these Nutcracker Sweet treats all for yourself.
Images: MAC