This Snapchat Feature Is No More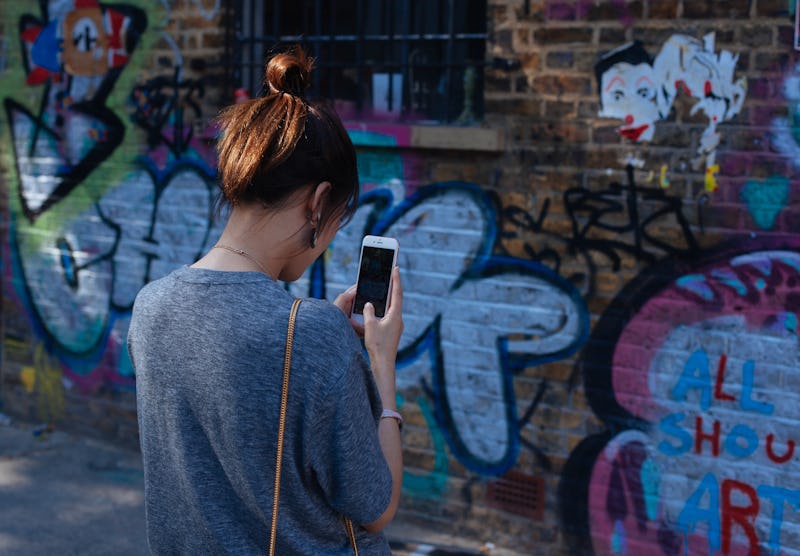 I feel like anytime one of our beloved apps gets an update, we all collectively freak out. Whether it be way back when Facebook introduced its timeline, or when Instagram recently rolled out a new algorithm, any time change is introduced into our technology, everyone has something to say about it. Nothing illustrated this reality better than Snapchat's update back in March, which introduced Auto Advance — that pesky feature where, when you would view one of your friend's Snap Stories, it would automatically play the next one in succession without you having to tap to view it. Well, for everyone who found Auto Advance a little irksome, I have good news: Snapchat Auto Advance stories are gone.
That's right, Snapchat listened to its users and removed Auto Advance stories. "When we first built Auto Advance we wanted to make it easier to catch up with your friends by playing all of your Stories in recent updates back-to-back," Snapchat wrote in a recent blog post. "Unfortunately, this change made it impossible to individually choose which Story to watch. Sometimes we just want to see what our close friends or family are up to — not all of our friends — and Auto Advance prevented that."
So for some Android users, beginning yesterday, the Auto Advance feature was removed and users could once again pick and choose which stories they wanted to view. Don't worry, all the other Android users and Apple users — your Snap Stories will go back to the old way of viewing soon.
However, Snapchat hasn't given up on the idea of letting you watch all your friends' Snap Stories seamlessly, so they're rolling out a new feature called Story Playlist. It is exactly what it sounds like: a feature that lets you create a playlist of sorts of certain friends' Snap Stories. To add a Story to your playlist, simply tap the Story thumbnail to the left of your friend's name. Then hit the play button at the bottom of your screen to watch the whole playlist.
And voilà! Now Snapchat users can get all the benefits of Auto Advance, with none of the parts we didn't want. Hooray for technology!
Images: Clem Onojeghuo/Unsplash; Giphy (2)