How To Change Your Profile Picture For Haiti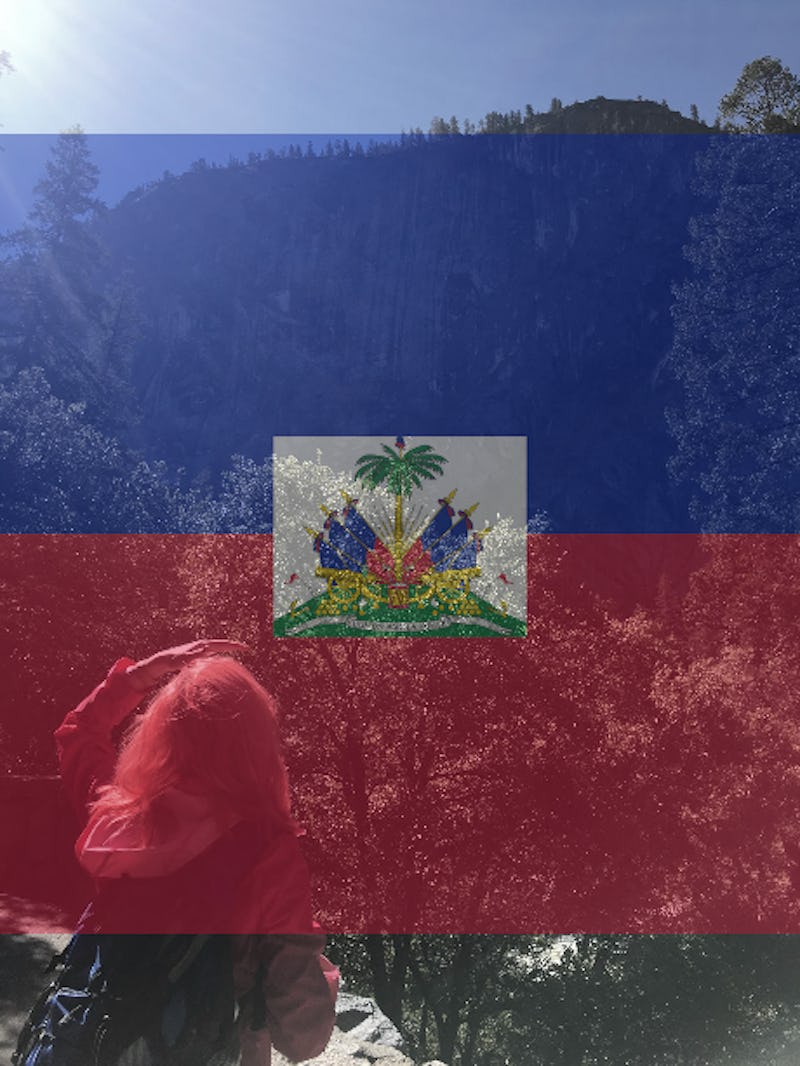 As the death toll continues to rise in the wake of Hurricane Matthew, many are wondering where to find a "pray for Haiti" filter for their Facebook profile pictures. No official filter has been released so far, but there's more than one way to change your profile in support of the country. It's a small gesture, and it's worth noting that many organizations are accepting donations for Hurricane Matthew relief. (You can find a list of some of these organizations here.) But every bit counts, and whatever your reasons for changing your profile picture, showing support can only help.
In the past, Facebook has provided services like temporary profile pictures and safety checks allowing users to mark themselves safe during events of international importance. Last year, for example, users could add an overlay of the French flag to their profile pictures after the terrorist attacks in Paris, and earlier this year, the same opportunities were available after the Pulse nightclub shooting in Orlando, Florida. Although the BBC reports that Hurricane Matthew has left at least 800 dead and destroyed tens of thousands of homes, Facebook has yet to provide a safety check or profile filters — a lack that hasn't gone unnoticed.
States along the southeastern coast of the United States are experiencing flooding, power outages, and storm surges, and according to ABC News, the death toll has reached 18. However, Haiti has unquestionably been hit the hardest by Hurricane Matthew. CNN reports that the death toll is rising "on an hourly basis," and United Nations officials have warned that the disaster could worsen the country's cholera epidemic.
You can check out a list of ways to help Hurricane Matthew relief efforts here. If you want to change your profile picture to include the Haitian flag, check out a step-by-step guide below.
Go To Rainbow Filter
First, head over to Rainbowfilter.io, a website that allows users to choose from dozens of themed filters to overlay their profile pictures. Go to the search bar on the upper right side of the page and search for "Haiti" (or just click on this link).
Download Your Picture
If you log into your Twitter or Facebook accounts through the website, it will upload your new profile for you. If you're looking for a more secure option, you can upload your photo by clicking the button that says "Haiti filter." Select your photo, and the filtered version will automatically appear below. Hit "download" to save the photo.
Upload Your New Picture To Facebook
Finally, upload the photo to Facebook, and you've got yourself a newly filtered profile pic.
Images: Claire Warner/Bustle (2)