Second Presidential Debate Memes Are Nasty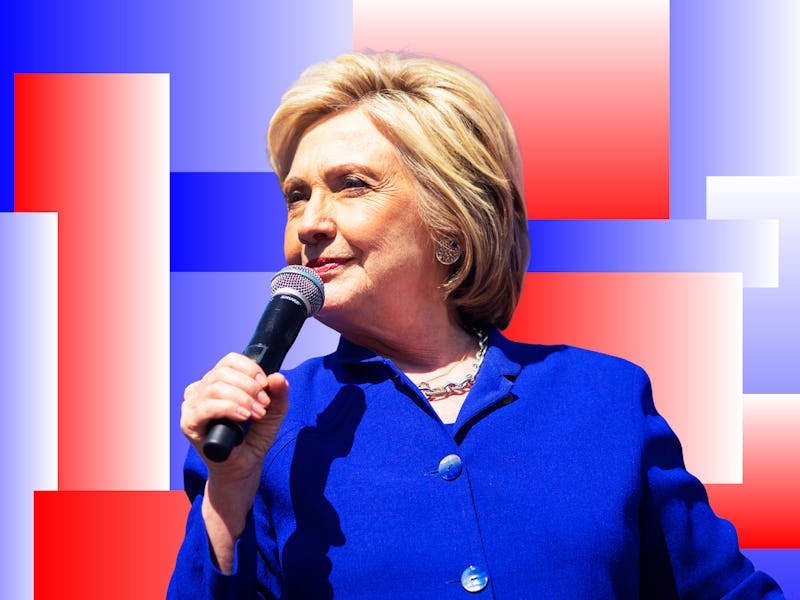 With less than a month left until the election, and the battle between the candidates continuing to ramp up, the second presidential debate has a less genial feel to it than the first one. The Oct. 9 debate is a much different beast than its predecessor, with a lot more focus from the public on the candidates' questionable personal histories than on the issues themselves. Second presidential debate memes show that people are not messing around anymore, and they're willing to sling some nasty, hateful rhetoric in support of their candidate.
Donald Trump's sexually explicit comments from a leaked tape recorded for Entertainment Tonight in 2005 have pushed the campaign in a relatively new direction, but with a completely new intensity. Criticisms of Trump's alleged sexual history and Hillary Clinton's handling of her husband's indiscretions have swirled at the outskirts of the campaign rhetoric since the very beginning, but they have now been thrust into center stage since the first recording leaked on Friday. Don't be surprised when the topic is broached very early in the debate, since both campaigns seem to see it as a potential win for them. Since Trump ended the last debate by warning that he was holding back some "tough" words for Clinton about her family, he might unleash that on her, just like his supporters have been online.
American Horror Story Season 7?
Trump's Family Values
"America's Angela Merkel"
Sexist Manspreading
A New Use For The Woman Card
"The First Shot"
Cartoon Style
Presidential Rhetoric
Buffering
She Can't Even
Waking Nightmares
"Locker Room Talk"
OK Maybe There's A Little Messing Around
Just when you thought the election couldn't get more bitter or fiercely contended, it did. The division within the American electorate is creating a space for some pretty hateful rhetoric, which doesn't really seem to be helping either candidate.
Image: Bustle