First Date Must-Haves For Rainy Fall Days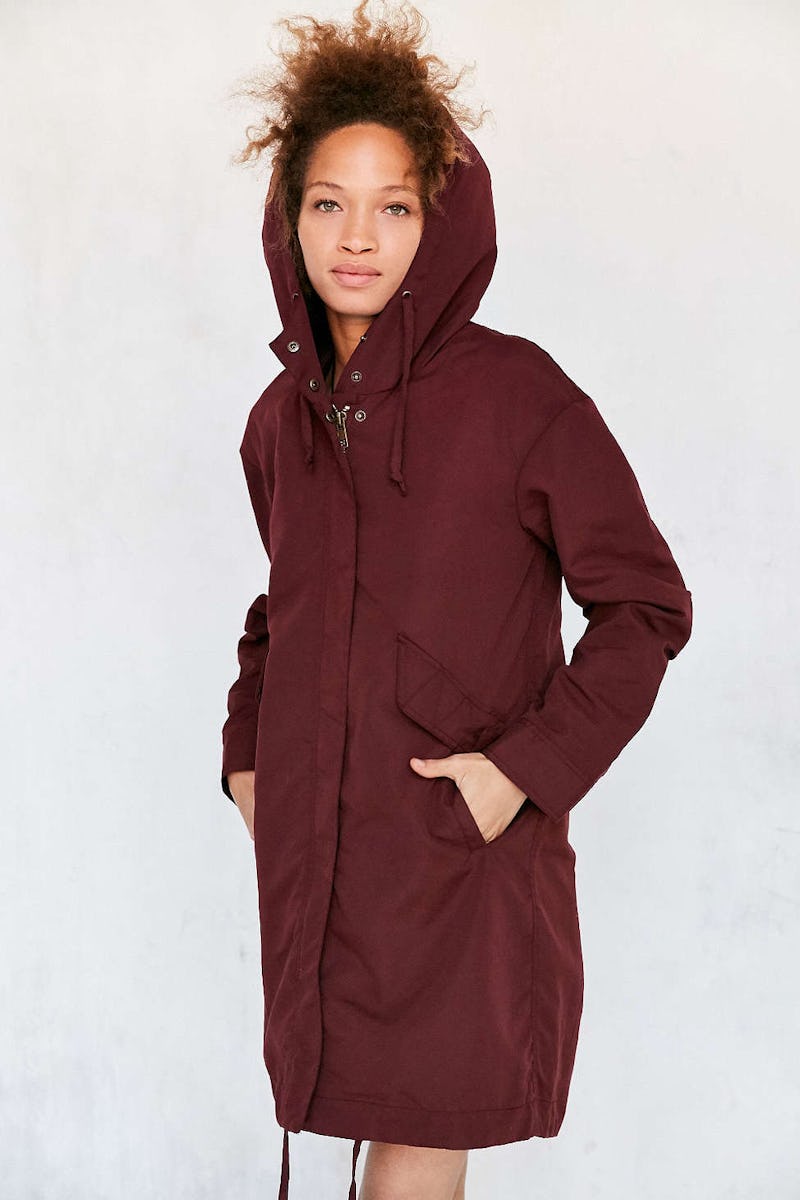 Rainy days in the fall and I well...we don't get along. Particularly on a special night, when I'm trying to look my absolute best. A fall first date outfit is clutch, since fall rain was practically made to destroy any sense of style (for me, at least). Where spring and summer are so ideal for first dates (hello, having a drink or meal in the beautiful weather outside and being able to ditch a heavy coat), the fall rain and wind isn't exactly ideal.
Few things are more exciting than a first date. You're getting ready, probably feeling yourself, checking your cute self out in the mirror. You've planned out an outfit for days, have picked out the perfect first date spot, and have effectively done your Instagram and Facebook stalking. But when you open that weather app and see those three little blue lines coming from an angry cloud, you basically have to rethink your whole look.
Enter the rainy day essentials that are here to save the day. Your first date doesn't have to be ruined just because of the rain! Living in New York City, I've learned to keep some wardrobe essentials around for when the weather changes. And my rainy day starter pack is pretty fool proof, if I may say so myself.
So, if you find yourself on first date night with anything from a drizzle to a downpour, these essentials should be able to help you out.
1. A Stylish, Yet Functional Raincoat
Stutterheim Vasatan Sand, $365, Sutterheim
I'm so in love with this color.
2. A Practical Trench Coat
London Fog Double Breasted Trench Coat (Plus Size), $198, Nordstrom
With a pair of your favorite denim, this is a killer look.
3. A Heeled Rain Boot
'Original - Block Heel' Chelsea Rain Boot (Women), $195, Nordstrom
To a put a little pep in their step.
4. A Little Extra Shine
Bootsi Tootsi Chelsea Women's Water-Resistant Rain Boots, $55, Kohls
A little pointed toe is just the touch you need.
5. A Good Umbrella
Shedrain Polka Dot Umbrella, $13, Saks Off Fifth
This polka dot is so cute!
6. A Pop Of Color
Hunter Original Moustache Transparent Bubble Umbrella, $60, Dillards
When it's dreary outside, it's nice to have a little bright accessory.
7. A Cute Baseball Cap
Hunter Original Moustache Transparent Bubble Umbrella, $25, Nasty Gal
With a sassy little message.
8. A Classic Cap
Nike Baseball Hat, $16, Urban Outfitters
A classic hat beats out anything.
9. A Handbag Slicker
The Handbag Raincoat Large City Slicker Handbag Raincoat, $30, Shopbop
How amazing is this handbag raincoat?! This way, you can wear your cutest bags out.
10. Or Better Yet, A Clear Handbag
Designer Inspired Clear Satchel Handbag, $27, Amazon
Better yet, a plastic bag altogether!
11. An Anorak Coat
BDG Bret Longline Parka, $99, Urban Outfitters
I'm obsessed with this color.
First date, I'm ready for you. The best part? These essentials will help you out in any situation, not just dates. Nights out, brunches, or parties, these babies will keep you dry.