When Does e.l.f.'s Friends & Family Sale End?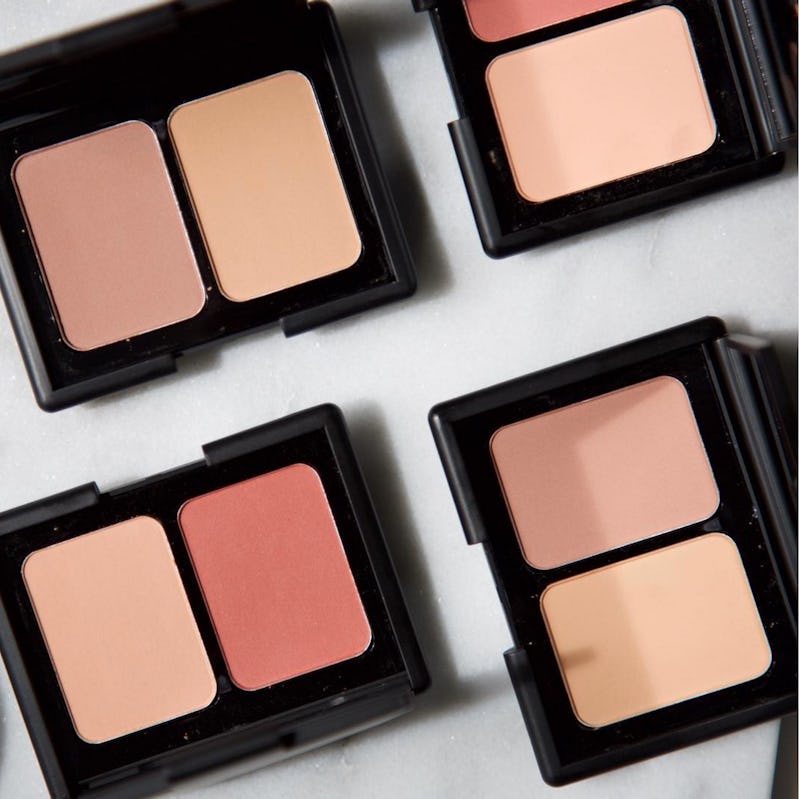 It's a good day for makeup lovers. e.l.f.'s Friends and Family event snuck into action this morning, and the massive, site-wide sale has caused no small amount of heart palpitations. The already *prayer hands emoji* cheap brand is 50 percent off today, but the clock is ticking. The e.l.f. Friends and Family Sale ends at midnight tonight, so grab what you want while you can.
Stress sweating already? Dry yourself off and click calm. As online fire sale after fire sale has taught me, now's not the time to browse. Know what you want, and stop, drop and refresh until you get there. The objective: $30 dollars worth of merch to qualify for the discount. And while new and sale items are excluded (shakes fist at the sky — next time, Beautifully Precise brush collection), the goods are still pretty good.
Everyone's got their personal faves, but if your mind immediately went blank from the pressure, I'd recommend making a beeline for the Contouring Blush & Bronzing Powder ($4), a dead ringer for Nars' Orgasm/Laguna duo. Other highlights include the Studio Powder Brush ($4), with over a thousand glowing reviews on MakeupAlley, the likewise-loved Studio Complexion Brush ($4), and the get 'er done Eyebrow Kit ($3).
All of e.l.f.'s products are on the low end price-wise (the best), but if you're trying to make the discount really hit home, head for the higher-priced Mad for Matte Eyeshadow Palette ($10) or lust-worthy neutral Prism Eyeshadow palette ($10).
And if you only have a second and want to meet the requirement point blank, I'd say go for the 11 Piece Brush Collection — it's $30 square.
Not the most joyous way to shop, but it saves you the heartbreak of navigating what is and isn't on sale. Kate watching Leo sink, basically. Regardless of what you pick, go quick! Reddit says the site already went down once this morning — don't be there to see it happen again.
Image: elfcosmetics/Instagram