Twitter Is Loving Glossier's New Lipsticks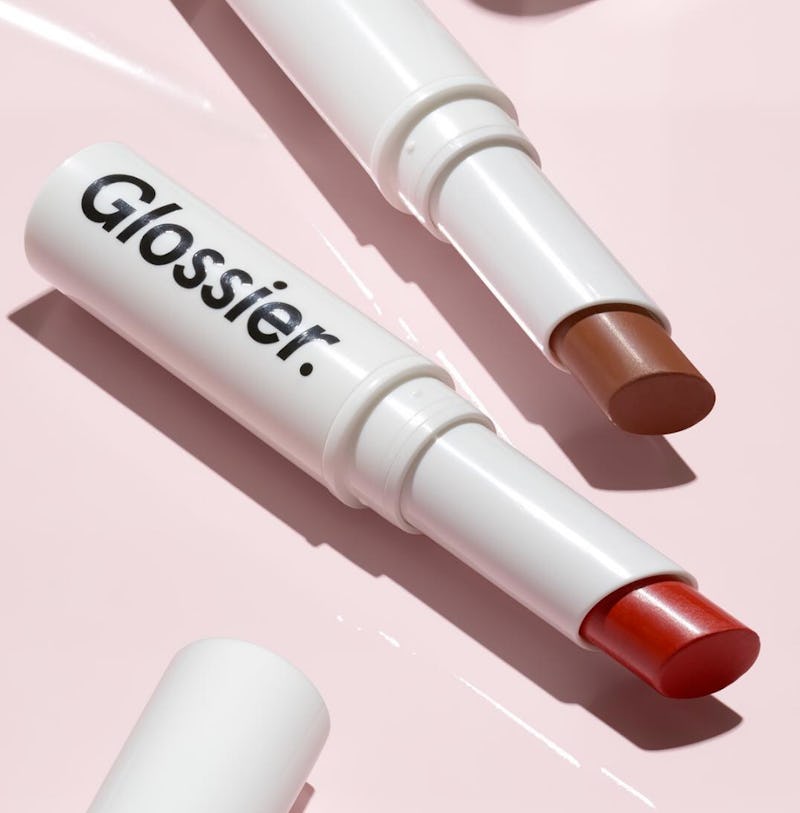 When Glossier drops, the Internet listens. Such was the case this morning, when Glossier released two new shades of their Generation G matte lipsticks and everyone collectively hit "add to cart" on Leo and Zip, the brand's most colorful additions yet. On Twitter, fans reacted to the Glossier news with excitement and resignation — the brand knows us well, as the '90s Lite shades prove. Almost too well.
Leo, a warm terracotta brown is the darker nude that fans have been waiting for, while Zip is a bright, poppy red that stays true to Glossier's at-ease aesthetic with a ready-faded finish. The two new Generation Gs join a family revamp — the formula for the line is now more moisturizing, and the packaging clicks for closure certainty (lowkey most excited for that. There is truly nothing like the horror of finding a standalone cap in your bag).
In classic Glossier fashion the Generation Gs are online-only, but that didn't stop the Internet from flocking en masse to purchase. Any brand that can make us willingly pay shipping for a lip balm holds a great and terrible power, but based on Glossier's promises for the rebooted formula, this is something to get a hold of. Fans agree: the reaction on Twitter was all-in, with people acting immediately.
Some people expressed themselves through music.
While others just let it happen.
With varying degrees of enthusiasm.
Devastation was swift.
But the pay-off is always worth it, so catch me in five days with incredibly on-trend lips.
Image: Glossier