Catch Up On 'Fraggle Rock' Before It Returns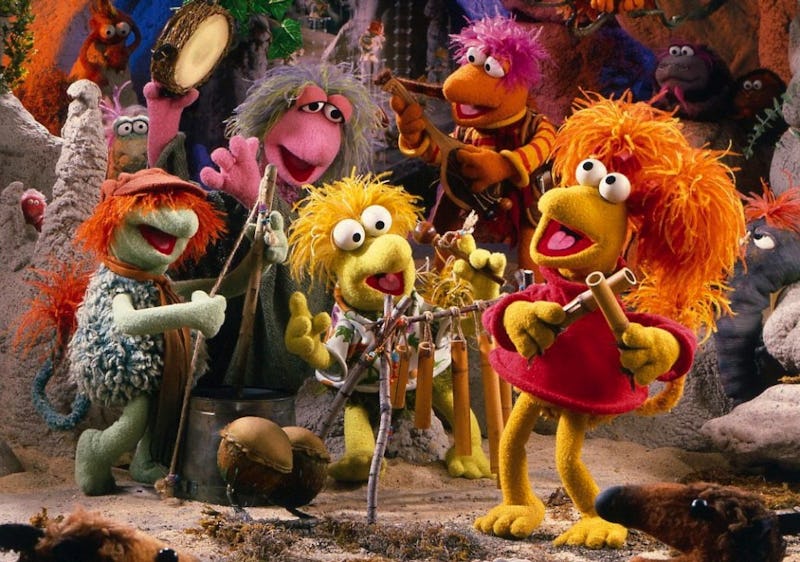 It has been making people everywhere very happy to know that that Fraggle Rock will be returning to HBO, because, well, duh. On Monday, Deadline reported that, according to the Jim Henson Company, "the digitally remastered version will return at the end year." Although there's no firm date as yet, it sounds as though we could be seeing Fraggle Rock in HD before the end of 2016. However, if you're as impatient as I am, you might not want to wait several months to be reunited with all of your favorite quirky cave dwellers in their underground world. Here's where to watch old Fraggle Rock episodes before the show returns to HBO.
The fact that all 96 episodes of Fraggle Rock will have been digitally remastered when it comes back on the network is quite an attractive prospect. However, if you're happy to watch the series in SD, there are a couple of places you can still find the show. The return of one of Jim Henson's most iconic creations has gotten childhood fans of the series feeling understandably nostalgic, making a Fraggle Rock themed Halloween party look super attractive right now. To prepare yourself for an impromptu viewing party, here are the platforms you can still find episodes of Fraggle Rock on.
1. YouTube
While not every episode is available on YouTube, there are some clips available and, most importantly, the amazing theme tune is there. Watching Fraggle Rock on YouTube won't satisfy real fans, but it'll get you in the mood for the show's return to HBO later this year.
2. Amazon
Amazon Video has the first four seasons of Fraggle Rock to buy in SD. However, the show isn't included in Prime and currently costs $15 per season.
3. Netflix
Unfortunately, Fraggle Rock isn't available to stream on Netflix, but if you have a DVD plan with the company, you can rent discs of all of the seasons.
Luckily, Fraggle Rock will be available on HBO before 2017, since clearly the world needs to re-watch the legendary series right now. Why is waiting so difficult?
Images: Jim Henson Company; Giphy (2)