Here's Who These Bravo Stars Want As President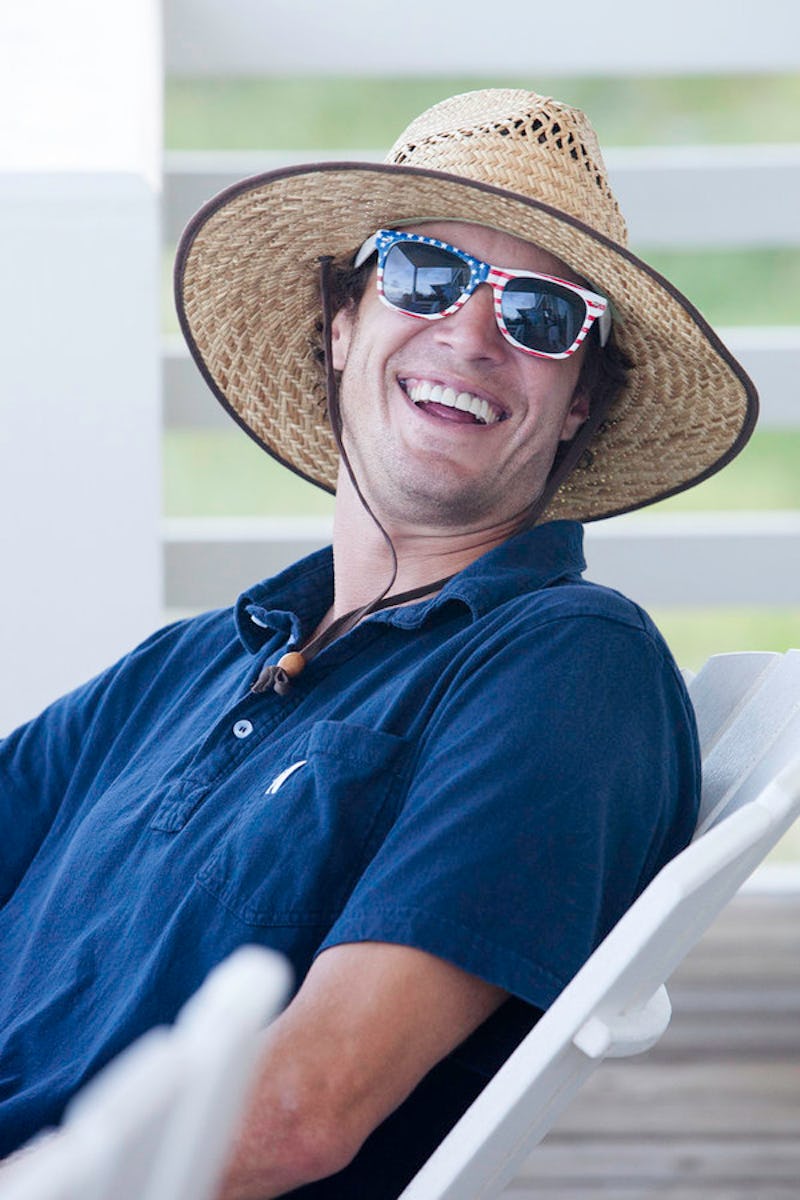 With election day getting closer and closer, aren't you curious as to who your favorite Bravo stars are voting for in the 2016 presidential election? Seeing as they are beyond outspoken on their respective reality shows, you know some of them can't help but voice their political opinions on social media. Surprisingly, there are many who keep that to themselves, but there are still plenty of Bravolebrities laying it all out on Twitter for their followers to either praise or criticize harshly. When it comes to politics, it's one or the other, right?
Based on the following Bravo stars, there's a mixed bag of emotions over who should run the United States for the next four years. Some are die-hard Republicans and Democrats, but there are also two individuals who have someone else in mind when they go to vote. No, they aren't planning writing their own names in. Overall, there is a solid line drawn between who is voting for Donald Trump and who is voting for Hillary Clinton. Spoiler: There are more Clinton supporters than Trump endorsers.
With that, let's check out who stars from the Real Housewives, Southern Charm, and Vanderpump Rules are planning to vote for on Tuesday, Nov. 8 (no, it's not Nov. 28).
Thomas Ravenel
Does this really surprise anyone?
Kathryn Dennis
At least she and T-Rav can agree over who they're voting for, right?
Teresa Giudice
While talking with Andy Cohen during a February Watch What Happens Live appearance, Giudice endorsed Trump by saying, "Of course I'm going to vote for Donald Trump," Giudice says. "I think he's amazing. I think he'll make a great president." She also praised him again when talking with Digital Spy in July. "God bless him, I think he's an amazing man," she said. "He has an amazing family. And he's been nothing but good to me, and his family also. So I wish him the best of luck. Whatever is meant to be is going to be."
NeNe Leakes
In April, Leakes bashed Trump hard, all while endorsing Clinton. "Absolutely, I am voting for Hillary Clinton over Donald Trump, all day, every day," she said at the Hill's White House Correspondents' Dinner Weekend Celebration.
Bethenny Frankel
Seeing as Frankel went to a fundraising event for Clinton in June, I think that's proof enough she's with her.
Phaedra Parks
Political queen Phaedra Parks is obviously so for Clinton.
Carole Radziwill
This is absolutely not shocking whatsoever. Radziwill definitely has a strong distaste for Trump.
Kristen Doute
The Vanderpump Rules star didn't commit to a candidate on Twitter, but she's leaving the country if Trump wins.
Ariana Madix
Madix is here for Clinton — and her pantsuits.
Tom Sandoval
Like his girlfriend Madix, Sandoval is ready to "Make Donald Drumpf Again."
Kenya Moore
Moore clearly loves seeing Clinton slay all day.
Cameran Eubanks
Southern Charm star Eubanks isn't for either Clinton or Trump, but is ready to vote for Libertarian candidate Gary Johnson. Though, she is still hoping to get abducted before voting day.
Shep Rose
Like his Southern Charm BFF, Rose seems to be leaning towards Johnson.
Bravolebrities definitely have a range of opinions when it comes to politics and the 2016 election.
Image: Brianna Stello/Bravo