Scary Music Videos That You Need To See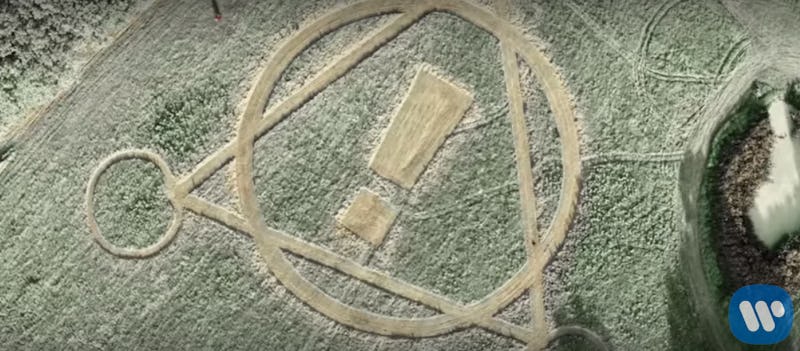 If you're hankering for some Halloween creepiness and haven't had your fill, you have come to the right place. It's always nice to have an extra source of Halloween at our fingertips at any given moment, especially as the holiday draws closer and closer. Hey, October is just one month long and that month goes by so very fast. It's best to get as much spooky stuff in while you can. And, one way to do that is to watch scary music videos that can also be effective Halloween movies.
Why resort to music videos and not just watch a whole movie, you might be wondering? Well, first off, because who has the time to watch a full-length film every single day? If you're commuting, on the run, or you want a quick Halloween fix just because, a music video is a perfect way to sate your scary self. Plus, is there anything that creates a better mood or vibe than music itself? I'm pretty sure there isn't. So, light a few candles, shut off the lights, and check out the list below that is sure to appeal to Halloween obsessed creeps everywhere.
Here are 11 scary music videos that can also totally be effective as Halloween movies:
1. Panic! At The Disco, "LA Devotee"
It's got Stranger Things' Will Byers starring in it, and manages to put him through a more traumatic experience than being stuck in the Upside Down. Need I say more?
2. My Chemical Romance, "Helena"
This video has creeped me since always, but you really can't argue with the funeral aesthetic here.
3. My Chemical Romance, "The Black Parade"
Heebie jeebies, man. Heebie. Jeebies. I mean, anything My Chemical Romance would probably suffice.
4. Blink-182, "I Miss You"
Don't be fooled by the romance associated with the song. The video in and of itself reads like an old, creepy Hollywood horror film. Basically, it's perfect.
5. Lady Gaga, "Alejandro"
It feels very much like an episode of American Horror Story. Perhaps Gaga was giving us a taste of what was to come?
6. Katy Perry Ft. Kanye West, "E. T."
If you skipped out on the whole X-Files craze because aliens disturb you to your core, here's your chance to be properly scared in honor of the Halloween season.
7. Nick Jonas Ft. Tove Lo, "Closer"
OK, maybe this one's not particularly scary, per say. But there is an unsettling, Thriller-like vibe to it that feels like a call back to when I watched 10 Cloverfield Lane.
8. Thirty Seconds To Mars, "The Kill (Bury Me)"
A nice mix of The Shining and The Sixth Sense. So, basically, it's terrifying.
9. AFI, "Love Like Winter"
The whole thing is... weird? But, it's probably the enchanted forest-like nod that really makes this Halloween appropriate.
10. Brand New, "The Quiet Thing That No One Ever Knows"
Nothing like watching a music video to find out the dude singing has actually been dead the entire time.
11. Tool, "Sober"
Just... just watch it.
You're probably going to want to leave the lights on tonight, guys.
Image: FueledByRamen/YouTube