Big News, 'Fantastic Beasts' Fans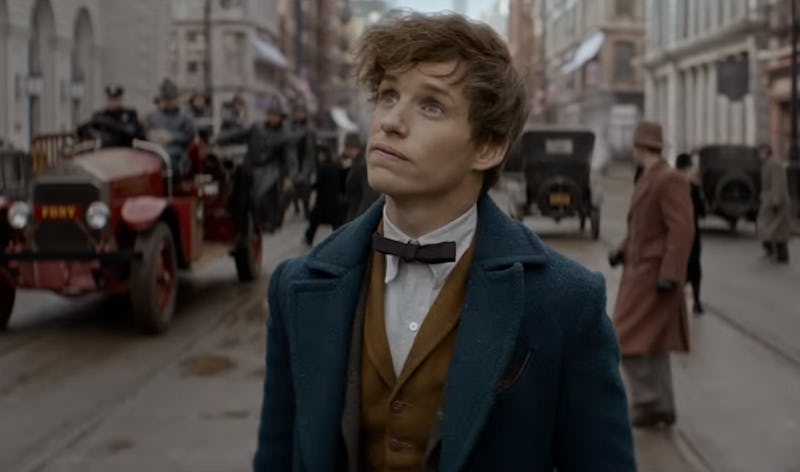 At the global fan event for Fantastic Beasts and Where To Find Them livestreamed between Los Angeles and London, author J.K. Rowling not only surprised audiences with her attendance, but she also dropped a major bombshell: According to her, there will be five — yes, five — films in the Fantastic Beasts franchise, and they have, by and large, been plotted out. Are you jumping for joy right now and basically too hyped to think about anything else but what the future holds for Newt Scamander and Co.? Yeah, same here. So, what exactly did we learn when it comes to this proposed Fantastic Beasts franchise?
Well, there have been suspicions that Fantastic Beasts would not simply be one film. The Harry Potter fandom is large and incredibly diverse, so the clamor that would come from them alone would be enough to merit at least a sequel. But, as we've seen more of Newt Scamander and his adventures in New York, I think it's safe to say we are all ready to see what else this world holds. Not only in the historical sense, but also in the sense that we're able to see another magical world outside of the very English one we were introduced to in the Harry Potter films. There are certain to be plenty of adventure in store, right?
This announcement of five films is certain to open up the door for a myriad of possibilities. Director David Yates revealed during the final moments of the question and answer portion of the event that the next film would be moving to a different capital city. While he didn't say which city (because, duh, spoilers), the mere mention that the adventure would be moving to another part of the world means that fans will get to experience a new magical culture in great detail. Plus, we'll get to continue our historical travels with Newt (and hopefully Jacob and the Goldstein sisters, too), so I think it's safe to say this franchise will give the Harry Potter franchise a run for its money.
Are you ready for five Fantastic Beasts and Where to Find Them films? I know I am.
Additional Reporting By Rachel Simon
Image: Warner Bros. Pictures