Lady Gaga's Zomby Doll Was Designed By Her Fam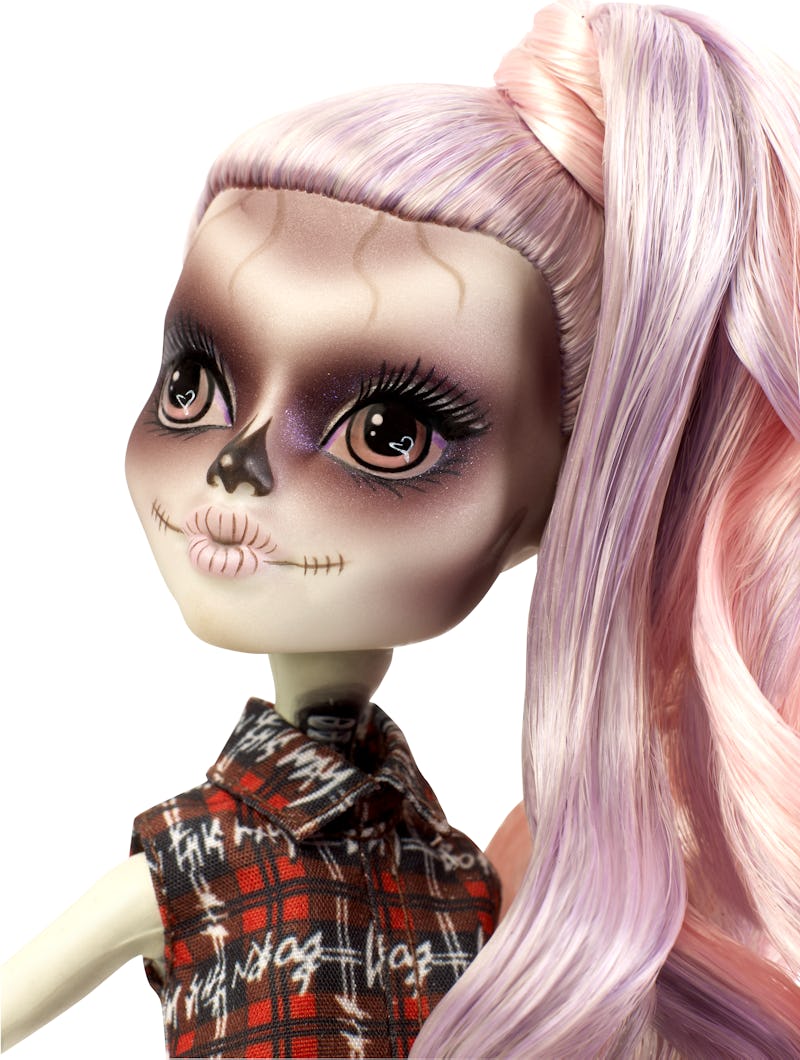 Lady Gaga has been many things to many people throughout the course of her career: artisan, fashion iconoclast, gay icon, Mother Monster, and more. Now, Lady Gaga has been immortalized as a doll. The Lady Gaga Zomby Doll, created in partnership with Mattel's Monster High brand and Gaga's own Born This Way Foundation, captures a memorable and beloved Gaga look — the pink-haired skeleton x zombie persona from her "Born This Way" video. The doll is available for pre-order as of Monday, Oct. 17 at 9 a.m. ET at select retailers for $29.99. The doll arrives a few days ahead of Gaga's new album Joanne, which is named after her late aunt. So, who designed the Lady Gaga Zomby Gaga Doll? It was also a family member. Clearly, Gaga's relatives play a huge part in her art.
Gaga's little sister Natali Germanotta, a budding designer, designed the Zomby Gaga Doll, according to the press release received by Bustle. It's not the first time the singer has drafted her sister into her creative orbit. Natali also co-designed the Gaga x Elton John Love Bravery Collection, which was available at Macy's for a limited time.
With her high, pink side pony and black tux, Zomby Gaga has an unforgettable look. She is a total high fashion badass, too. She was also created to champion kindness, bravery and acceptance, which is the mission of Gaga's BTW Foundation.
Basically, Zomby Gaga is perfect. Those shades, though!
Here's the original source of inspo — Gaga suited and skeletoned up in her gamechanging "Born This Way" video.
Zomby Gaga is dressed for her success with her wide-leg trousers and geometric shades. She has accepted the mission of promoting a kinder, braver world in style.
She's a collectible (and with a costume change!!!) that any Little Monster will want for their collection.
Both the Monster High brand and the foundation have a joint goal of empowering young people to create a kinder and braver world. The Lady Gaga Zomby Gaga Doll is also part of the #KindMonsters Movement.
Look! It's Gaga and her mini me.
They're on the right track, baby! So, so adorbs.
The doll is will be available via Amazon.com, Shop.Mattel.com, Target.com, Walmart.com, and more.
It's all about the details. Gaga lives in her spiked heels and so does her doll.
Pockets! Hand makeup!
This doll is crazy cute and she wants to make a difference.
Images: Courtesy of Mattel (8); YouTube (2); Lady Gaga/Instagram (2)