Did Lady Gaga Design Love Bravery Items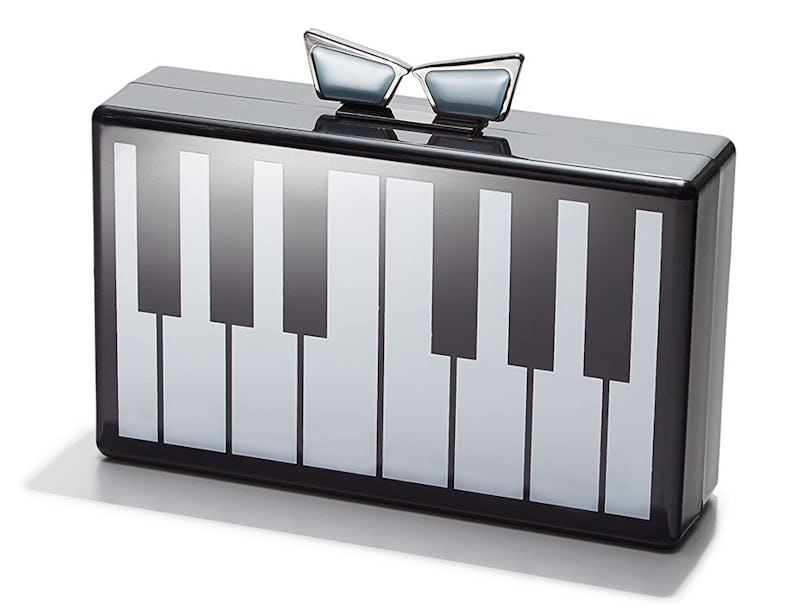 If you're a fashion fan, you might have heard that Lady Gaga and Elton John's Love Bravery collection, which includes accessories, apparel, and lifestyle items, lands online via the Macy's site soon and arrives in 150 Macy's stores as of May 9. The Love Bravery collection is all-encompassing because duh! This is Gaga and Elton we're talking about. Both artists are infinitely stylish fashion influencers, with unique looks.
Love Bravery is limited edition and will be shoppable through August. The cute, music-inspired collection range hosts tees, crop tops and sweatshirts, as well as beanies and outerwear. Pins and patches shaped like guitars, mics, and more? Yep, Love Bravery has those, too.
Gaga's little sister Natali Germanotta and her beloved stylist and designer Brandon Maxwell collaborated on the line.
But wait. Didn't Mother Monster proclaim that a Lady Gaga fashion line would never happen, since she prefers to serve as a muse and to inspire designers, as opposed to trying to emulate their art and craft, for which she has the utmost respect?
Yes, she did say that. But that hardly makes her a hypocrite here. Although the range includes clothing, it's not technically a Gaga fashion label or line. It's a lifestyle collaboration between herself, John, her sister, and her stylist.
It's Gaga-branded and she likely had input, but it doesn't sound like she was necessarily sitting there with a sketch pad. Bustle reached out to Gaga's rep to inquire about whether or not she had a hand in designing any of these items. We'll let you know if and when we hear back.
Love Bravery looks and sounds like an extension of Gaga's image, her celebrity, her branding, and her charity.
Personally, I view it as though it were an offshoot of things like tour merch, since there are cool items like water bottles, keychains, and skateboards, too.
The apparel and accessories are adorbs, because of course they are. But you can also feel good about shopping these items. That's because 25% of each purchase will support Gaga's Born This Way Foundation and the Elton John AIDS Foundation, according to Women's Wear Daily.
I told you this line is about so much more than clothes. It has a positive motive and an uplifting message. What else is "in" Love Bravery? There is a skateboard, scarves, Neoprene backpacks, and clutches that come in the shape of sunglasses, pianos, and hearts
Another amazing element of this collection? It's insanely affordable, with pieces starting as low as $12 and going up to $99. Also, Love Bravery boutiques will live on main floors in Macy's stores.
Lady Gaga may be behind this collection but it doesn't mean she just launched a fashion line. It's a celeb lifestyle collabo.
Images: Courtesy Love Bravery (3)