Check Out These Burgundy KyShadow Palette Swatches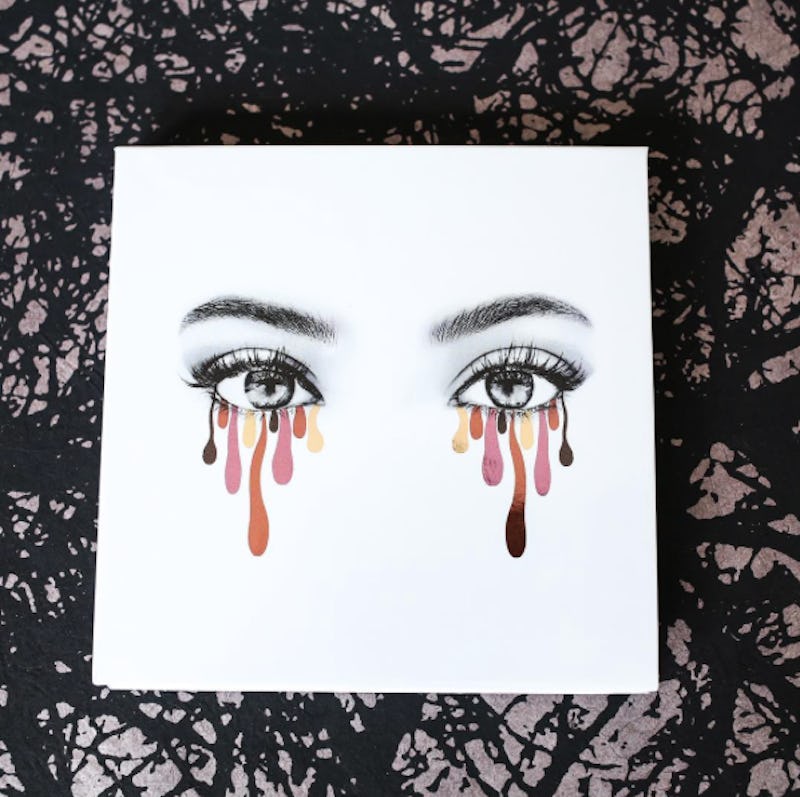 Kylie Jenner, millennial queen of beauty (and Snapchat, and athleisure) officially just gave us the only tool we'll ever need to create the perfect burgundy eye. On Friday afternoon, Kylizzle took to her Snapchat to announce the launch of her latest KyShadow palette: The Burgundy palette. After teasing it out for what felt like years (but was really only a few minutes) she showed off what we've all been waiting months for: Swatches of the burgundy palette.
The palette includes nine bronze, brown and (obviously) burgundy shadow shades, some shimmery and some matte. From the swatches, it looks like every matte shade has a corresponding shimmer, which will make for some seriously cool blending opportunities on your eyelids. Kylie is able to apply each shadow seamlessly with her finger, which means they probably go on thick and seamlessly IRL.
To create the perfect burgundy eye with this palette, apply a thin dusting of a matte color from your lid to your brow bone, then apply a thick layer of the coordinating shimmer onto the lower lid. You can also use the reddish shades in the palette as lip color with a wet brush, unless you're already the proud owner of a Kylie Lip Kit
The shimmery shades look similar to the metallic lip kits, and the mauve and reds remind me of Moon, Malibu and Spice.
The orange shades look a little bit like the recently launched Pumpkin and Brown Sugar lip kits, which means your fall look is officially complete thanks to Kylie Cosmetics.
The burgundy palette goes on sale on Friday, Oct. 20 at 1 p.m. PT (so, 4 p.m. ET). Get ready to click like crazy!
Images: Kyliecosmetics/Instagram; Kylizzlmynizzle/Snapchat