10 Quick Reads You Can Finish In A Day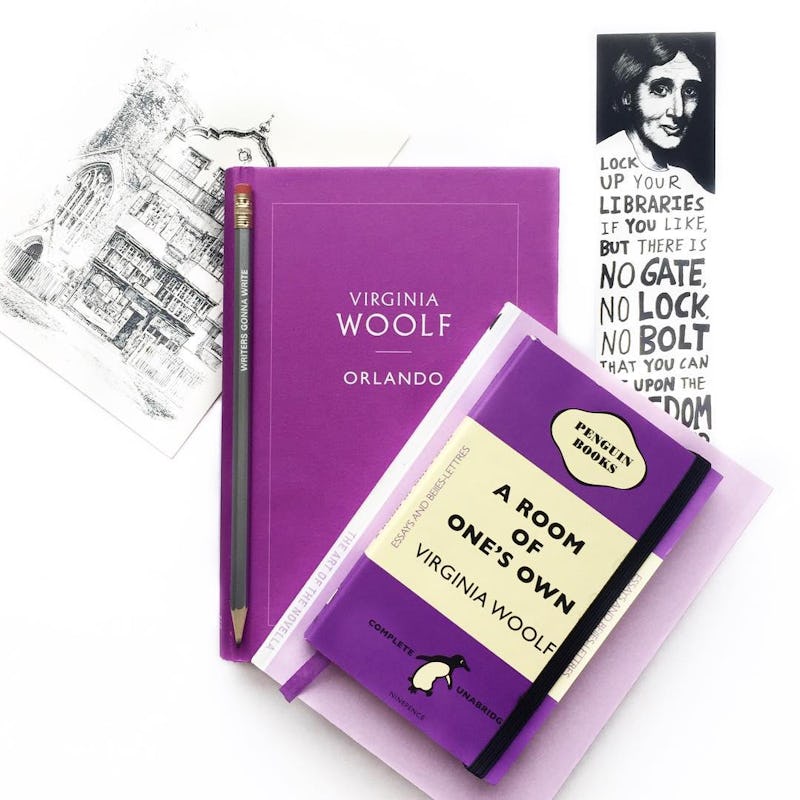 I think every reader will agree that there's nothing quite like that feeling of opening a book to page one, and not looking up again until you hit the back cover. You return to the real world feeling accomplished, confused, and a little cheated. What, that's it? That's all the book you get? Sure, some books seem to end all too soon, but these books still pack a big punch in a little package. For all those times you wish you could just sit down and read a whole book, here are several books to read in a single day.
Look, I'm a fan of long books, too. I like the occasional lengthy tome you can just get lost in for weeks on end. But there's something so rewarding about finishing a book in one single day. People are busy. Sometimes you don't have huge swathes of time to devout to the entire works of Victor Hugo or Alexandre Dumas or some third French guy. Or sometimes you have a long bus ride and no working outlets for your phone charger. Or sometimes you just want to be able to say that you finished one goddamn thing today before you go to sleep.
That's where these books come in. They're all brilliant in their own right, and all entirely readable in one sitting:
1. The Ocean at the End of the Lane by Neil Gaiman
An unnamed narrator returns to his childhood home, only to unlock a flood of strange and impossible memories. The Ocean at the End of the Lane is not quite a novel, not quite a novella, not quite for adults or for children. Whatever it is, Gaiman spins an achingly beautiful and nostalgic tale of the magic (and the danger) of childhood.
2. We Have Always Lived in the Castle by Shirley Jackson
For a short, creepy read that'll linger in the back of your mind for a long time after, try We Have Always Lived in the Castle. The story is told by the odd Merricat Blackwood, who lives alone with her sister and her frail uncle. Everyone else in their family is dead. Murdered, in fact. And that's just the start of this tense, claustrophobic, horror masterpiece.
3. Debbie's Inferno by Anne Emond
This lovely little comic will only take you an hour to read, at the very most. Anne Emond's take on Dante's Inferno explores anxiety and ennui with her signature humor. Led by a talking cat (of course), Debbie must travel through different levels of her own, personal, "underworld" if she's ever going to get anything done.
4. Giovanni's Room by James Baldwin
Giovanni's Room is the second novel that James Baldwin ever wrote, and one of the most masterful. Two men struggle with their sexual identity in Paris of the 1950s, in a gorgeously written, heartbreaking story of love and self-discovery.
5. Squirrel Seeks Chipmunk by David Sedaris
In a weird, hilarious departure from his usual essays, David Sedaris brings us a collection of stories about animals. I don't know why, either. But it's a delightful little book of humor, poignancy, and biting commentary, despite the lack of human's involved.
6. Chronicle of a Death Foretold by Gabriel García Márquez
Chronicle of a Death Foretold doesn't have the magical elements of some of Márquez's other work, but it does have all of the impeccable storytelling. A man returns to the site of a murder 27 years after the fact, in order to uncover what really happened. But the more he learns, the less he can make sense of the grisly events.
7. A Room of One's Own by Virginia Woolf
What if Shakespeare had a sister? A sister with equal talent, but far fewer opportunities? Virginia Woolf's classic essay is a short read with a lasting impact. Read this book when you're feeling burnt out on fighting the patriarchy, because it'll fuel you right back up.
8. Men Explain Things to Me by Rebecca Solnit
Speaking of fighting the patriarchy... for a more comedic essay on the subject, read Men Explain Things to Me. If you're a woman who's ever had a conversation with a man, or if you happen to know a woman who's ever had a conversation with a man, this will help you put words and humor to your frustration.
9. Night by Elie Wiesel
Night is a short read, but it is by no means an easy read. Elie Wiesel gives his gut-wrenching account of surviving the Holocaust as a teenager, describing experiences that are incomprehensible to most modern readers. A vitally important read for understanding the history of our world.
10. Breakfast at Tiffany's by Truman Capote
On a lighter note, there's always Breakfast at Tiffany's. Truman Capote's famous novella is a stark departure from the film version: this Holly Golightly is more glaringly flawed, more layered, more real. And Mr. Yunioshi isn't played by a horrifying Mickey Rooney. Read the story of Holly and Fred before Hollywood glossed over all the darker details.
Images: mybookbath/instagram