Here's How Kylie Jenner Wears Burgundy Kyshadow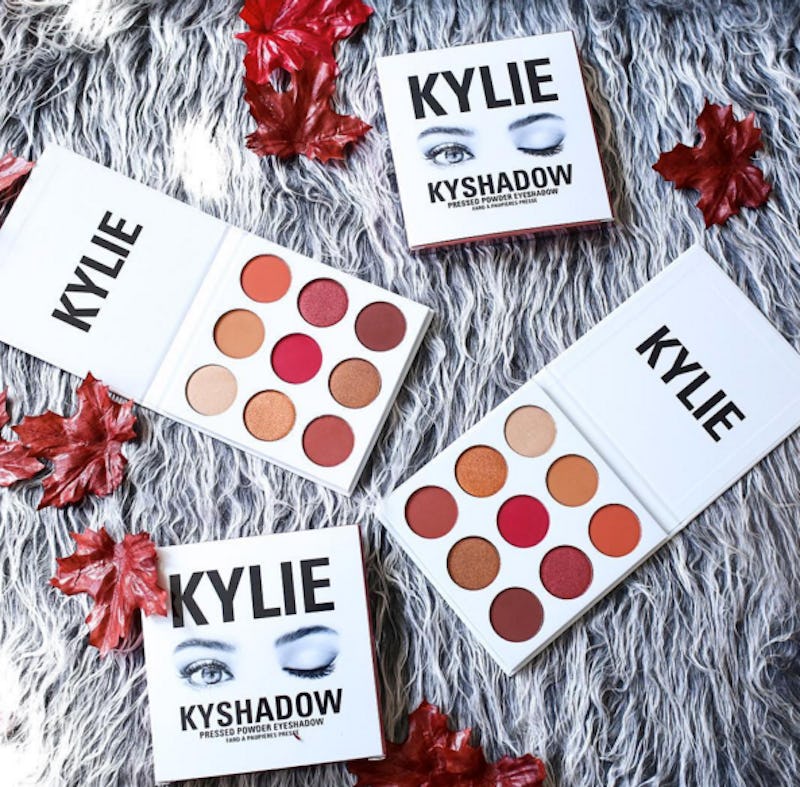 As if all of the teasing online wasn't enough to have you totally excited for the second Kyshadow Palette to launch, the fact that Kylie Jenner's been wearing it in all of her recent Snapachat videos will definitely send you over the edge. Check out how Kylie Jenner wears the Burgundy Kyshadow Palette to be absolutely convinced that you need this shadow set in your life.
This palette holds much more vibrant and shimmering powders than the Bronze Kyshadow Palette, but that doesn't make it any less wearable. Jenner is proving that you can rock these shades on the daily. Plum colors are in this fall, so there's really no reason not to slather your lids in burgundy hues while the season is in session.
Between her Snapchat and her official website, Jenner is showing us how to work it in bold, burgundy beauty looks. In a post on kyliejenner.com, her makeup artist Ariel Tejeda shows exactly how to use all nine shades to create the most stunning eye makeup. If this isn't enough to demonstrate just how wearable, yet glam these hues are, then I don't know what will be. Seriously, you can't go wrong with these colors on your lids, and Jenner is here to prove it!
The finished look is absolutely gorgeous.
The eyeshadow here appears to be bolder than the eyeshadow Tejeda created, which goes to show just how versatile this palette really is.
These colors really make her eyes pop!
The Burgundy shade is really beautiful when swept under the eye. It really helps to tie everything together.
It's hard not to fall in love with these shadows the moment you lay eyes on them.
When you see each one swatched, you better be sitting down.
Because these shades are seriously breathtaking. Especially when you see them in action.
Images: kyliecosmetics/Instagram (1); kylizzlemynizzl/Snapchat (2)