'Twin Peaks' Fans, It's Your Lucky Day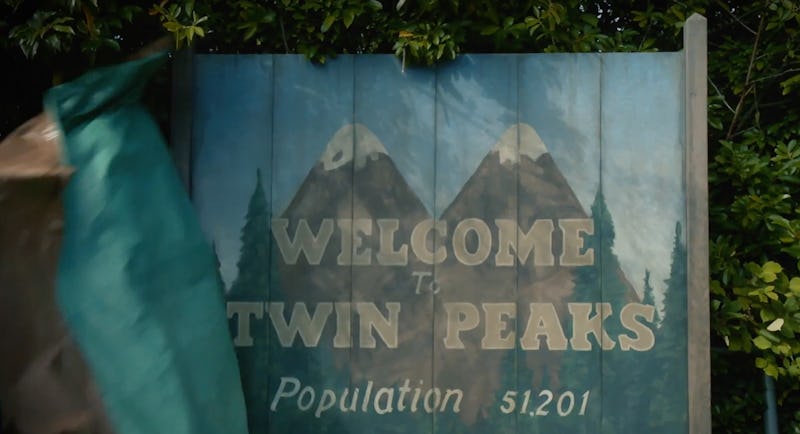 I can't tell you how many teaser trailers for TV show revivals I've watched in my life and this, this is one of the best. In a new preview for the reboot of David Lynch's Twin Peaks , the cast discuss the highly anticipated followup to the cult classic program. While they do not do anything wild like offer up specific storylines or play any scenes or blindside us with any spoilers (bless 'em), some of the Twin Peaks stars do share some rather intriguing (and rather vague) details about the Showtime limited series.
"The show's very dynamic and has a lot of facets," actor James Marshall shared in the behind-the-scenes video. "In my opinion, it discovers, in a poetic way, the whole human experience."
Is that so, James Hurley? Consider me intrigued. I mean, I was already intrigued by this new crop of Twin Peaks episodes, but now I suppose I'm intrigued-intrigued.
But wait, there are more morsels to be had: Miguel Ferrer called the cast and the story "big," adding "big things happen," while series newcomer Chrysta Bell warned that the show will push viewers out of their comfort zones "in the best possible way."
Ugh, I can't wait to be unsettled by this show.
"The journey the characters go on is remarkable," said Agent Dale Cooper, er, Kyle MacLachlan. Well, the journey I went on while watching this trailer is remarkable. And by "remarkable" I mean "I just want to put the new Twin Peaks episodes in my eyes already."
You can check out the video here:
The Twin Peaks reboot is slated to premiere sometime in 2017 on Showtime.
Image: Twin Peaks/YouTube