'Rocky Horror's Brad Is A Broadway Babe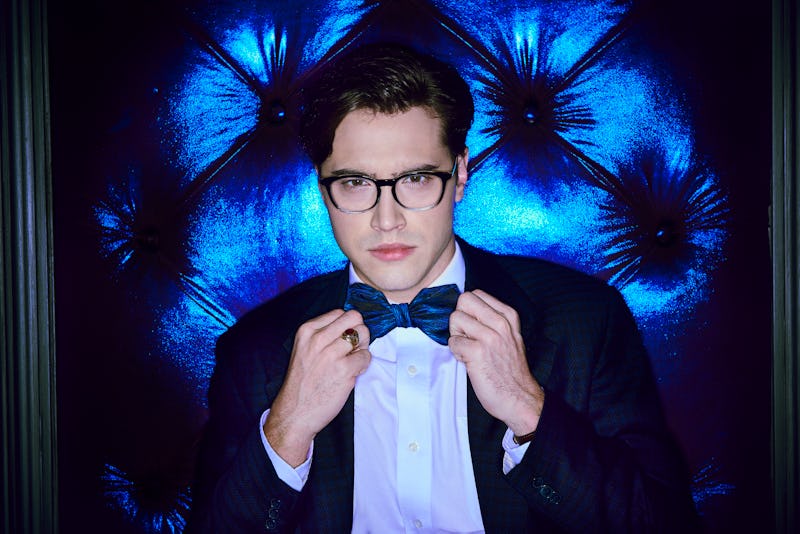 Dammit, Janet! Those iconic words were uttered oh, about 30 years ago by Barry Bostwick on Rocky Horror Picture Show, and soon, the torch will be passed to a new Brad. Luckily, the actor who plays Brad in the new Rocky Horror remake, or Brad 2.0 as I like to call him, has plenty of Broadway cred, so he certainly fits in with the new production.
Barry Bostwick and Susan Sarandon, who played the original Brad and Janet in the 1975 version of Rocky Horror Picture Show, are obviously talented, but they lack the rich singing voices needed for a musical production of the film. For the re-imagination, Fox tapped former Nickelodeon star and singer Victoria Justice as Janet, and Brad will be played by Disney Channel and Broadway star Ryan McCartan. McCartan certainly has the chops for a musical performance: He originated the role of J.D. in Heathers: The Musical as an Off-Broadway show. But before that, McCartan got his start with a stint on USA's Royal Pains . He currently stars in Disney Channel's Liv and Maddie, a show about identical twins with very different personalities, playing the character of Diggie. Not a bad resume considering he's only 23 years old, is it? Here's a little snippet of his Heathers: The Musical run:
McCartan is also famous with the tween set for his off-screen romance with Liv and Maddie co-star Dove Cameron. According to E! Online, the two made their romance public in 2013, and they got engaged early in 2016. In October 2016, McCartan tweeted, "Dove has decided this relationship isn't what she wants. We still love each other very much. Please be sensitive, as this is painful." On the Rocky Horror Picture Show: Let's Do The Time Warp Again red carpet later that month, McCartan told E! Online how he was healing. "I'm good. I love her to death," he said. "There's a lot of love there. You know, she made a decision that — because I love her — I have to respect." At least he is being mature in a hard situation.
Hopefully, Fox's Rocky Horror remake can help McCartan heal, because from what I've heard so far, he does a pretty good job in the film. Here's a look at "Dammit, Janet!" — Brad's biggest song in the show:
Rocky Horror isn't a musical in the traditional sense — there's not a lot of gorgeous belting or anything like that. The film was more about the experience of it all, whereas the television production seems like it will more closely mimic an actual staged theatrical performance. McCartan certainly has the chops to stand alongside singers like Justice, Adam Lambert, and Annaleigh Ashford (who has won a Tony Award for her Broadway work), and I can't wait to see how he interprets Brad. Brad is kind of a stick in the mud in the original production, but I'm hopeful that McCartan knows just how to loosen him up.
Images: Steve Wilkie/FOX