STDs Have Reached An All-Time High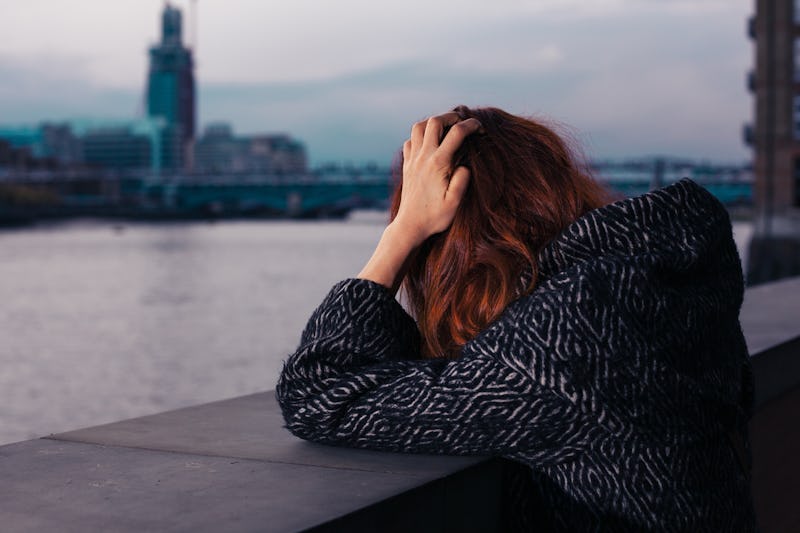 The annual Sexually Transmitted Disease Surveillance Report released Wednesday by the Centers for Disease Control and Prevention (CDC) has shown that combined cases of chlamydia, gonorrhea, and syphilis reached an all time high in 2015, leading experts to call for a change.
"Despite recent declines, 2015 was the second year in a row in which increases were seen in all three nationally reported STDs," Dr. Gail Bolan, Director of CDC's Division of STD Prevention, tells Bustle. "The approximately 1.5 million cases of chlamydia represent the highest number of annual cases of any condition ever reported to CDC. Substantial increases were also seen among reported cases of gonorrhea and syphilis. These new numbers make it clear that many Americans are not getting the preventive services they need."
While for some people it may be normal to discuss STD testing and sexual health generally with friends, partners, or doctors, there is still a huge stigma which stops people from talking about sexual health — and even from getting tested in the first place. And it's a huge problem.
While I'd like to think progress and time means a decrease in STD rates, seeing an actual increasing is really worrying. Among the most at risk of being infected were young people, as well as gay and bisexual men. In fact, young people aged 15-24 were responsible for almost two thirds of chlamydia diagnoses and half of diagnoses of gonorrhea.
Here's what else the CDC learned about STDs in 2015, because our problems could get way worse:
1. Rates Are On The Up For Women, Too
Although young people and queer men were found to especially at risk of new infections, there were worrying statistics across the demographics. Rates of syphilis diagnosis in women increased by more than 27 percent from 2014 to 2015 and cases where mothers pass it on to their baby were up by six percent.
2. The Potential Problems Are Bigger Than You Think
Although a lot of STDs can be treated simply and effectively, there are a huge impact if infections like syphilis are left to go without treatment. "The public health threat posed by STDs is serious – the numbers in this report represent real people, real health problems, and a real price tag," Bolan says. "Long-term health consequences can be severe and often irreversible, especially if STDs are not diagnosed or treated properly. STDs can lead to chronic pelvic pain, infertility, and ectopic pregnancy. A pregnant woman can also pass STDs on to her baby, leading to death or serious disabilities. STDs also increase the risk for acquiring HIV."
And if that wasn't enough, STDs pose an economic burden as well. "CDC estimates that each year in the U.S., there are 20 million new STD infections at a cost of $16 billion to the healthcare system," Bolan says. No matter which way you look at it the private and public costs are huge.
3. Antibiotic Resistance Is Becoming A Problem
While chlamydia, gonorrhea, and syphilis are all curable with antibiotics, there is a rise in antibiotic resistance which could make them much more difficult to treat. There was also a suggestion that antibiotic resistance might be higher among men who have sex with men.
It's time to remove stigmas around STDs, get conversation in the open, and increase services. "The data in today's report underscore the importance of ensuring that everyone takes steps to protect themselves from STDs, including getting tested and treated according to CDC guidelines," Bolan says. "An effective national response to the STD epidemic requires engagement from many players."
Providers, parents, schools, health departments, and the public all need to participate in this. Just talking about STDs openly and removing stigma can make a huge difference — and it's about time we start.
Images: Fotolia; Giphy (3)