Carver Brothers Talk Stydia In 'Teen Wolf' Finale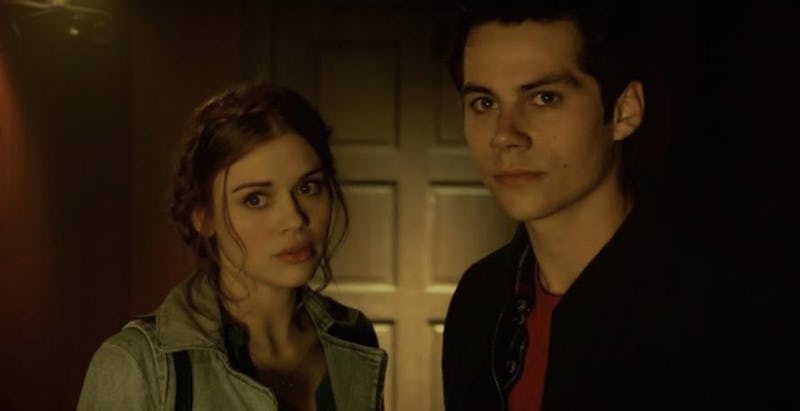 The brains behind Teen Wolf have been playing games with me since Season 1 debuted five years ago, and I've just about had it. Like most fans, I'm sad to see the MTV show come to an end after its upcoming sixth season, but if it means getting answers about the fate of Stiles (Dylan O'Brien) and Lydia (Holland Roden), so be it. A girl can only hold out for so long. At New York Comic-Con earlier this month, the cast danced around the topic as creator Jeff Davis promised the show will "bring the relationships full circle" and "give the audience at least a few things they want." This ambiguity won't do. Luckily, former cast members Max and Charlie Carver weighed in at People's Ones to Watch event in LA, shedding light on Stydia and their possible return.
Alas, shippers: You are not alone. The real-life Aiden (Max Carver) and Ethan (Charlie Carver) are fellow Stydia fans, too. "Stydia, Season 6, one hundred percent. It needs to happen. It's inevitable. It's fate. It's destiny. It's true love," says Charlie. Max agrees, comparing Stiles and Lydia to another iconic pop culture couple. "It's like Summer and Seth on The OC — has to happen," he says.
How confident are they, though?
"I think it's gonna happen," says Charlie. "I'd bet on that. Polling at 90 percent. There's no reason to live if not." Preach, sir, preach.
Although Max's character Aiden died at the end of Season 3, both brothers agree they'd love to return for the last season to see Stydia's love story play out in the flesh. (Flashbacks, anyone?) And anything's possible. "You never know in the last season. Of course I'd love to come back," says Charlie. Max is ready for resurrection. "I'd want to! That was fun to work on," he says.
Regardless of what happens, the actors look back at the experience with nothing but joy, especially since the cast is still so tight. "We're all still really good friends," says Max. "I'm seeing a bunch of the boys this weekend," Charlie adds. "I just went to Solvang, a little wannabe Danish village, with [Daniel] Sharman."
Needless to say, they miss the show dearly and will continue to. They have Stydia, friends, and of course, stunts. "That's a boyhood dream," Max says. "Fearless." So listen up, Jeff Davis. Stydia's romantic and epic ending better happen, or else...
Teen Wolf season 6 premieres on Nov. 15 on MTV at 9 p.m. ET.
Images: MTV (2); Giphy (2)