'Fashion Startup' Can Have More Than One Winner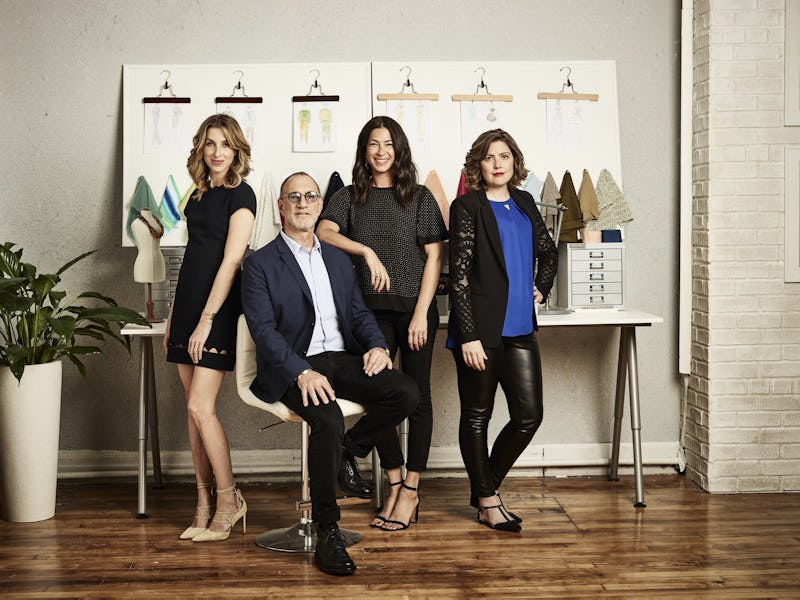 Although a Project Runway spinoff feels incomplete without Tim Gunn and his infinite wisdom, I'm still excited for a fresh take on one of my favorite series. Project Runway: Fashion Startup premieres on Oct. 20 and, although it will showcase the fashion we know and love, its main focus will be the business aspect of the fashion industry — because talent isn't the only factor when it comes to succeeding in this biz. The competitors won't race against the clock each week to create a design — rather, they'll pitch their existing concepts to a panel of experts who are looking to invest in a fashion startup. The competition style is quite different from Project Runway and therefore there's not necessarily a clear cut "winner" — but what exactly do the Project Runway: Fashion Startup contestants get?
Lifetime's official synopsis of the show doesn't specify the exact nature of the prize — and it'll vary depending on the contestant. According to the synopsis, participation in the series "could be the beginning of a beautiful partnership for some, or the end of a dream for others." This makes sense when you look at the diversity of the panel, which includes the CEO of Birchbox, the founder and CEO of a plus-size clothing rental startup, famous designer Rebecca Minkoff, and business mentors and experts. Their areas of expertise and passion vary, so there's room for more than one person to leave with the funds to jumpstart his or her company.
Ryan Zamo, a contestant who will appear in the Nov. 3 episode, spoke with The Huffington Post and shed some light on what we can expect from the show, which is described as a combination between Project Runway and Shark Tank. Zamo pitched his organic skincare company — so, unlike Project Runway which focuses solely on clothes, we'll see a combination of clothing and beauty products. He described the investors as "brutally honest," which he loved — but Zamo indicated that other contestants didn't feel the same way, so we can still expect a healthy dose of drama.
Zamo told the outlet that each contestant spent an hour or two pitching and negotiating with the investors. The panel would take a break halfway through, and then come back with either a deal or a rejection. "It's literally a business meeting with investors... the producers then cut down the meeting and make it entertaining," he explained.
The diversity of the panel and the show's description indicate that, although some people will walk away empty-handed, more than one contestant will leave with an exciting deal — so there won't be one clear "winner" like there is on Project Runway. Of course, there will likely be a standout contestant who gets the biggest and best investment, and he or she could be considered the winner. But, overall, the show provides a talented group of individuals with the opportunity to get sizable investments for their companies. And, although I'm still sad about the absence of Tim Gunn, I can't wait to see the fashion and beauty products that will be presented in Fashion Startup.
Images: Zach Dilgard; Screengrab/Lifetime