Here's How Long Good American Denim Takes To Ship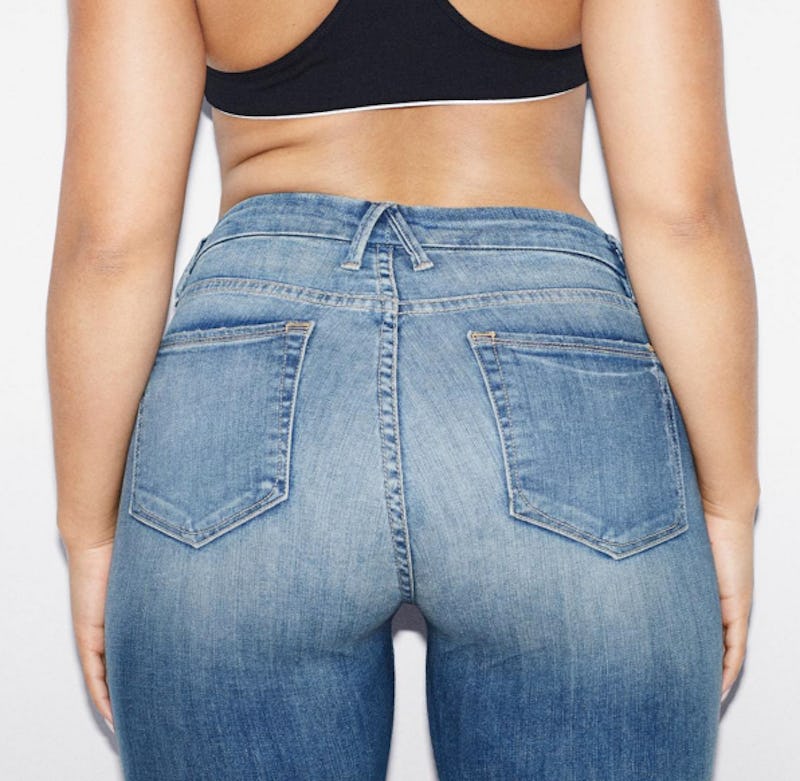 When Khloé Kardashian designs a range of denim, you're going to want to get your hands on a pair as soon as possible! So, now that the jeans are available to shop online, you need to find out exactly when your package will arrive (because you know you've already made a purchase!): What is Good American's shipping policy? Here's exactly how long you have to wait to slip into these pants.
According to the brand's website, domestic orders should arrive within two to four business days after purchasing. That's not long to wait at all! There's even more good news, too. The ground shipping option is completely free. And then guess what? If you need to return your pants, that's free too. This is excellent considering shopping for jeans online can be tricky. These bottoms are supposed to have an impeccable fit, so you may not have any issues. But, it's nice to know that if you do, you can return the pants at no extra cost to you.
Denim sizes range from 0 to 24, and according to the website, sizes run large. The brand suggests ordering a size down from what you'd normally wear. Be sure to check the size chart to ensure you get the best fit possible. Because once you slide these pants on, you're not going to want to have to part with them, free returns or no.
You just can't beat fast shipping that doesn't cost a dime.
The fact that you can just as easily return your order takes this service to the next level.
Shop now? You don't have to tell me twice!
If you live near one of the select Nordstrom locations carrying the line, you can try a pair on in-person before ever making a purchase.
Don't forget to strut your stuff once you've got them on.
Because Kardashian's jeans are all about the fit.
Which means she's delivering denim that will far exceed your expectations. And if for some reason they don't, well, hey, returns are no extra cost to you. This really is a win-win.
Images: goodamerican/Instagram (1); screengrab/Good American (2)