Your Favorite 'Full House' Rebel Is Back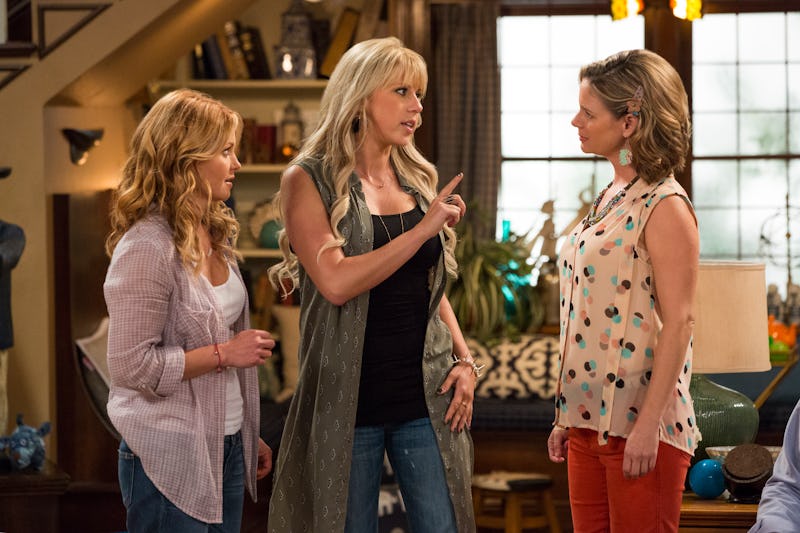 Sorry, children of the 1990s — your dreams about being pressured to smoke cigarettes in the bathroom of your middle school may start recurring. Why? Because Stephanie Tanner herself, Jodie Sweetin, confirms that rebel Gia will be on Fuller House Season 2. I know — I can't believe it, either.
For those of you who didn't grow up obsessed with Full House (I sure did, and I sobbed during the series finale), Gia (played by Marla Sokoloff) was a mean girl before we had a word for it. Regina George had nothing on Gia, OK? She was your quintessential bad influence, and she didn't treat Stephanie all that well. Gia taunted Stephanie for not smoking cigarettes, tried to force her to go to a make-out party (the scandal of a middle school make-out party!), and blamed Stephanie for all of her bad deeds. Some friend Gia was, huh? That being said, she was still the coolest in my eyes. Today, I know that Gia was not the person that you wanted to befriend because she would drop you like a hot potato when she needed to, but she really did dress the best out of anyone on the show. She had cool outfits that would probably fit well on the streets today (chokers! Crop tops! Mom jeans!) and really, really great eyebrows.
In any case, Sweetin confirmed this very special guest star at a recent Netflix junket. When asked if fans should look out for more original characters in Season 2 of Fuller House, Sweetin says, "Gia comes back, [and] there's a few others." Andrea Barber, who plays Kimmy Gibbler, adds, "Yeah, Gia comes back. You'll have to watch though to see if she brings her cigarettes back or not. Everyone's wondering, 'Is she gonna smoke?' Is she still rebellious? I don't know."
I mean, that's the first question in my mind. Will Gia be a hard-partying wild child as her middle and high school behavior would dictate? Or will she return to the Tanner household apologetic and mature in her older age? I would really love to see the party Gia that I knew the 1990s, so I can't wait for Season 2 of Fuller House to start streaming and confirm my dreams.
Reporting by Samantha Rullo
Images: Michael Yarish/Netflix; Giphy (2)