This Song Supposedly Reduces Anxiety 65 Percent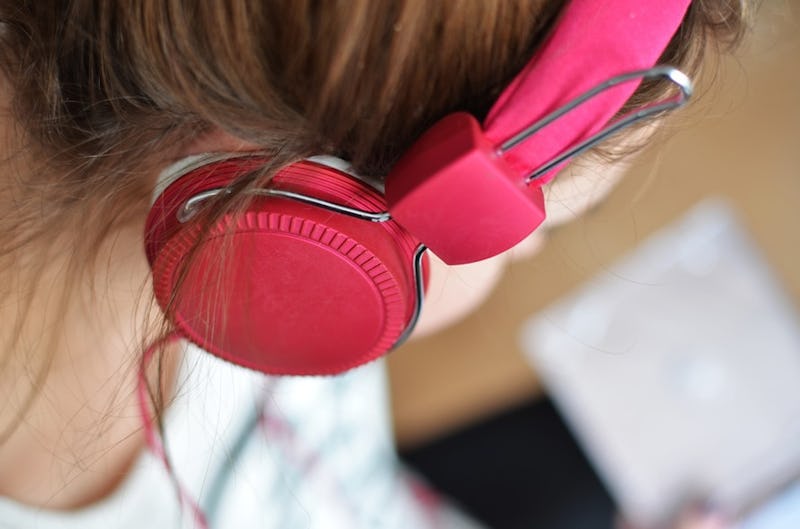 Whether you have spent the last few weeks navigating the literal garbage fire of the 2016 presidential election or have strategically found a rock to hide under until this whole shebang is over, odds are you are probably experiencing some #stress. Rumor has it, though, that this one song reduces anxiety — supposedly up to 65 percent. The song is the ambient "Weightless" by Marconi Union, which came out in 2014, and not only does it supposedly reduce anxiety and stress, but it also supposedly makes you ... very ... sleepy. (As a human who is currently listening to it while writing this article, I can attest to some firsthand experience with this.) According to DJ Mag, it is "An ethereal sense of eternally free flowing dimensions ... worth the wait."
The study that the findings were based on was conducted by Dr. David Lewis-Hodgson for Mindlab International, although the exact study is not accessible online. (Bustle has reached out to Dr. David Lewis-Hodgson for information on where to find the study, and will update upon his response.) But outlets are reporting that the study had participants solve difficult puzzles as quickly as possible to create a stressful environment, and then were tested using several songs to see which helped reduce heart rate and blood pressure, and restore a normal rate of breathing. This song was reportedly the most effective.
Of course, although the exact study for this now-viral song is less-than-available on the internet, it is well-established that music has a significant effect on human stress levels; listening to music can help reduce stress, and music therapy often helps people battling depression and chronic illnesses. If anything, it's worth giving it a try — these are the 10 songs that Dr. David Lewis-Hodgson study reportedly claims reduce anxiety and stress the most effectively.
10. "We Can Fly," by Rue du Soleil (Café Del Mar)
9. "Canzonetta Sull'aria," by Mozart
8. "Someone Like You," by Adele
7. "Pure Shores," by All Saints
6. "Please Don't Go," by Barcelona***
5. "Strawberry Swing," by Coldplay
4. "Watermark," by Enya
3. "Mellomaniac (Chill Out Mix)," by DJ Shah
2. "Electra," by Airstream
1. "Weightless," by Marconi Union
If you want to test them out, someone even made a playlist on YouTube.
(***Barcelona is the best band ever, sorry not sorry, shout-out to my SEATTLE PEEPS.)
Give it a shot, y'all — with so few days before the election and so little sanity in the world, you've got nothing left to lose.
Image: Pexels