Drake & Taylor Swift's History With Each Other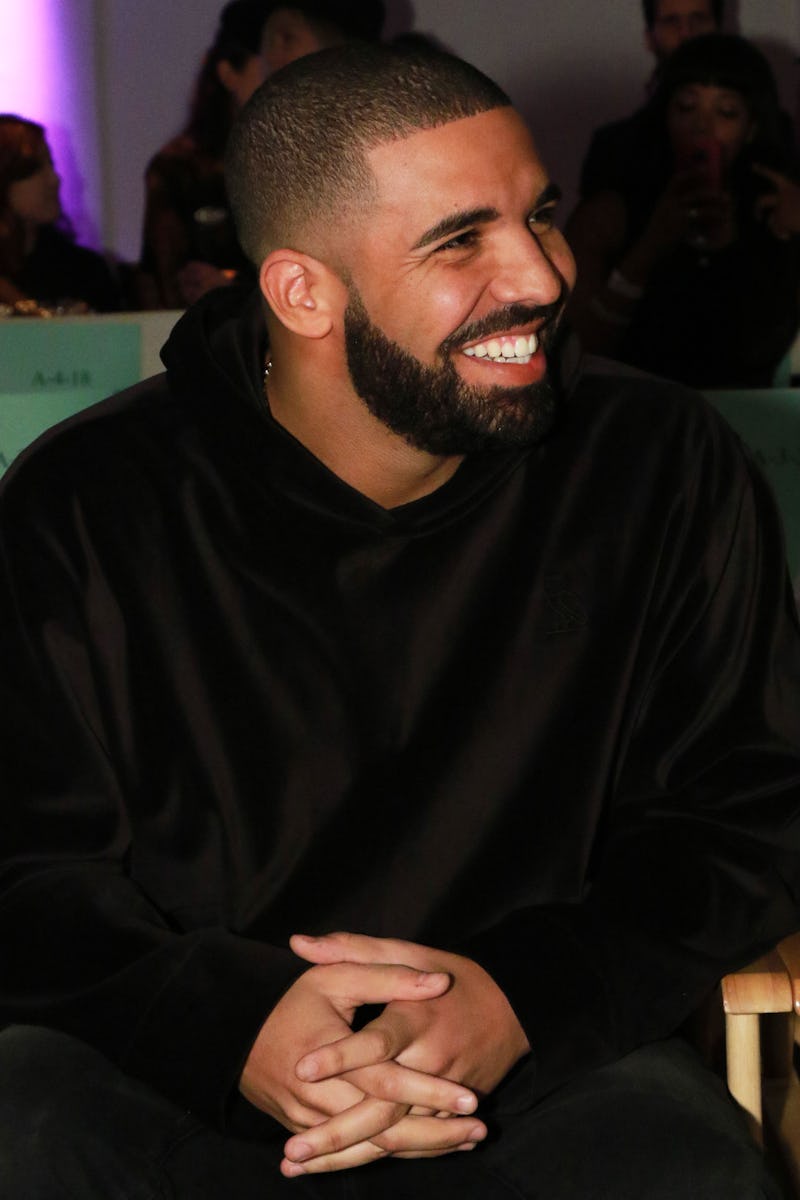 By now you've heard the rumors and seen the panicked responses: Drake and Taylor Swift are rumored to be dating. Taylor Alison Swift attended Aubrey Drake Graham's 30th birthday party last Sunday, and according to TMZ, he even introduced her to his mother. This, of course, means they are dating and/or have already broken up and/or have already written breakup albums about one another. I will do my best to withhold my shock and heartbreak (but seriously, I hope it's not true, 2016 has put us all through enough already) and take a look at the facts. Apparently, the two of them are close enough that she was invited tohis birthday party, which begs the question: How did Drake and Taylor Swift meet in the first place?
TMZ reported that the two have been friends "for years," which is why Drake introducing Swift to his mama was nothing but a friendly gesture (which is understandable; moms love Taylor Swift, why wouldn't Drake's?) But how many years? In which year did that friendship begin?
We know that they've known each other since at least 2013, because there was the infamous hug and hand-hold chat between a beardless Aubrey and T. Swift at the 2013 Video Music Awards, but beyond that, there aren't even photos of the two of them together.
There's evidence that they may have met back in 2010, or even earlier. In an interview with Extra in 2010, Drake said he would be "down" to work with Swift. "Seeing her in person is always fun for me," he said, talking about Swift's performance at the 2010 Grammy Awards. "I just have this small little thing with her, I just like her whole being. I'm excited about her career and I'm excited about wearing my T-shirt tonight." Yep, Drake even bought a Taylor Swift shirt. That does not necessarily mean the two of them met that night, though.
Swift did fall off of a treadmill to Drake's "Jumpman" in a commercial for Apple Music, which boosted iTunes sales of the song by 431 percent, according to Complex. That's as far as their collaborations have gone, though. At least for now...
As far as the internet is concerned, Drake and Taylor have, apparently, been friends for quite some time, though there's no definitive beginning of their friendship that's documented. Unlike Drake's first moment with Rihanna, back in that fated bowling alley in 2009 where love was born in a glass of whiskey and apple juice.
Image: Mitra/WWD/REX/Shutterstock