This Is Why You Should Continue Waxing In Winter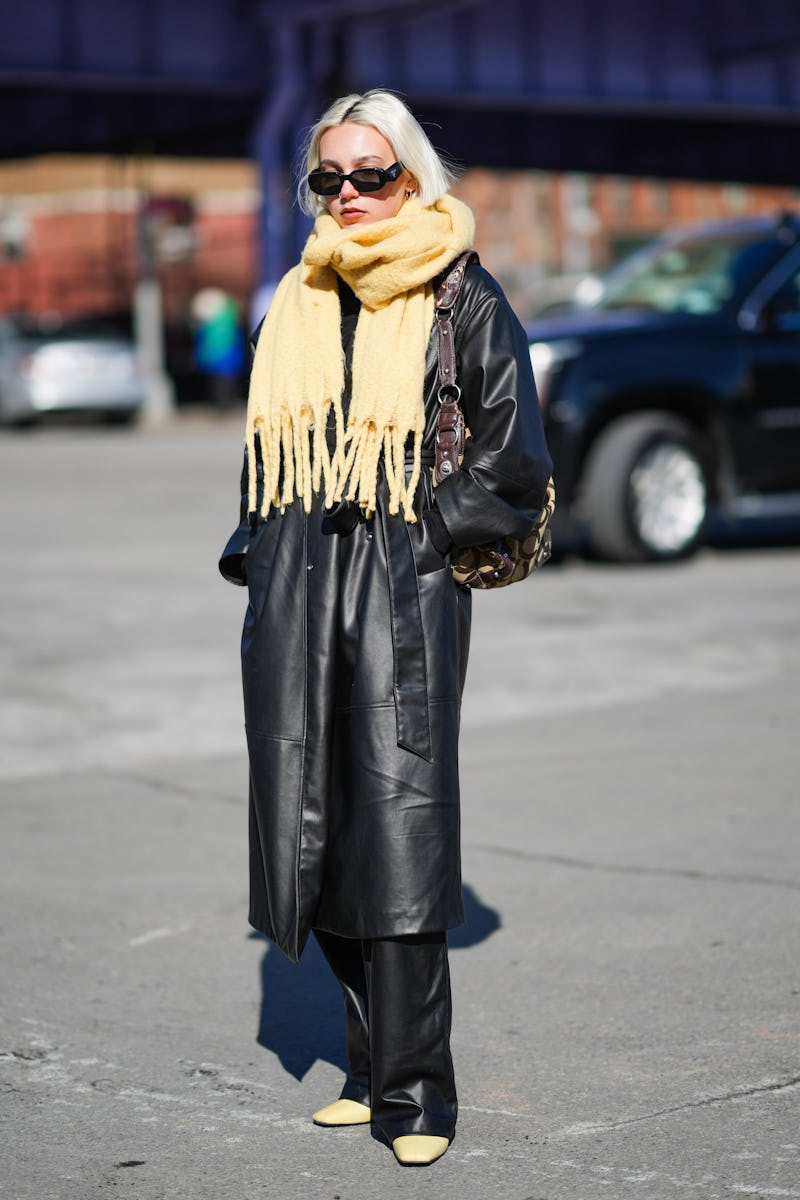 Edward Berthelot/Getty Images Entertainment/Getty Images
For those of us that participate in regular hair removal, one of the nice parts about winter is that we can just stop (or at least prolong the time between shaves). But if waxing is your method of choice during the warmer months, you may actually want to keep up your waxing routine in the winter as well. To find out why, along with some tips to make it easier during the colder months, I emailed with an expert.
Noemi Grupenmager, founder and CEO of Uni K Wax Centers, let me in on why maintaining your waxing routine in the winter is just as important as maintaining it during the summer. According to Grupenmager, "By maintaining regular waxes year-round, you are doing your skin justice in the long run because waxing weakens the hair follicle, causing hair to grow back slower, lighter, and thinner over time." Therefore, by neglecting to wax according to your regular schedule over the winter, you could risk losing these benefits. And by the time summer rolls around again, waxing could be just as painful as when you started. So to help maintain your waxing routine even when you'd rather be hibernating, here are seven tips to make the process easier:
1. Stay Hydrated
"Dry, winter hair is more likely to break when waxing, causing it to grow back faster and thicker," says Grupenmager. To help prevent this, she recommends drinking enough water throughout the cold, dry months to keep your skin healthy and hydrated.
2. Ditch Your Razor
According to Grupenmager, it is just as important to refrain from shaving in between waxes in the winter as it is during the summer. This is because continuous waxing helps to weaken the hair follicle, making your hairs easier to remove. But shaving is counterproductive to this effort. So if you want each wax to be just as effective and painless as the previous one, don't shave between appointments.
3. Regularly Exfoliate
Exfo Cream Ananda, $23, Uni K Wax
To help get your best waxing results, regular exfoliation is a must, says Grupenmager. Using a gentle scrub will not only help remove dead skin but it will also help prevent ingrown hairs that could be caused by waxing.
4. Don't Forget To Moisturize
Skinfix Daily Lotion, $15, Skinfix
In addition to regularly exfoliating, Grupenmager also explains that making sure to keep your skin moisturized is another necessity, as it will ensure healthy, hydrated skin.
5. Monitor Length Instead Of Time
According to Grupenmager, hair tends to grow faster in the summer because the heat and humidity keep the pores open and promote hair growth. However, in the colder months, "the pores constrict which slows down the effect of hair growth," meaning you may need to wait longer than usual between waxes. So you don't try to wax hair that is too short by keeping up your usual summer schedule in the winter, Grupenmager recommends monitoring your hair growth to make sure it is at least one-eighth of an inch before waxing.
6. Align With Vacations
If you have a vacation planned during the winter, Grupenmager suggests scheduling your wax "as close to your trip as possible— ideally two to three days before leaving." This, she explains, will ensure that your skin is no longer irritated during your travels but will also remain smooth during your entire vacation, as the grow-back period typically takes four to eight weeks.
7. Always Use SPF
La Roche-Posay Face & Body Melt-In Sunscreen Milk, $30, Target
"Using sun protection is always recommended year-round and it is especially important during the first 24 hours after waxing to avoid redness and irritation," says Grupenmager. She stresses the importance of remembering an SPF especially in the winter, as it is easy to forget the need for it when the temperature drops.
By taking these tips into account, and continuing to regularly wax even in the winter, your skin can easily remain soft and smooth all year long.
Images: Getty Images (5); Courtesy of Brands