8 Dermatologist Recommended Natural Acne Fixes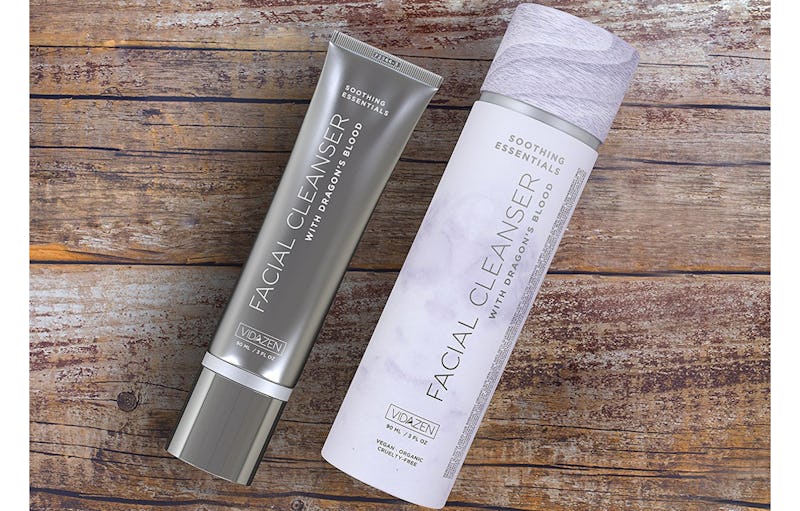 When it comes to my favorite beauty topics, anything with the words "all natural" thrills me like nothing else, and that includes the best all-natural acne solutions. I truly, firmly believe that most basic skin issues can be tackled by using skin care products with natural and organic ingredients. People's bodies have been evolving alongside nature and botanical solutions for millions of years, and they're actually extremely efficient when it comes to helping people re-balance their skin.
But that's just my opinion. In order to make things a little more scientifically credible, I got in touch with New York dermatologist and RealSelf contributor Dr. Sejal Shah. "Traditional acne treatments can sometimes cause side effects, such as skin irritation, either from the active ingredient itself or other additives in the product," says Dr. Shah. "For these reasons, some people may turn to natural ingredients to treat acne." That being said, though, even if a label reads "all natural," people still need to be careful.
"Many natural ingredients have not been well-studied for acne and they can also be associated with side effects," Dr. Shah says, so she went ahead and shared her top favorite all-natural (and safe) product picks for acne.
1. Tea Tree Fights Inflammation And Bacteria
The Body Shop Tea Tree Skin Clearing Facial Wash, $12, Amazon
"Tea tree oil has antibacterial and anti-inflammatory properties and helps balance the oils in the skin," says Dr. Shah. "It may be even help lighten some of the discoloration left behind after acne clears. Just remember the pure ingredient is much too strong and needs to be diluted." Her direct recommendation is The Body Shop's tea tree skin-clearing facial wash, which has enough tea tree to clear up all kinds of blemishes and remove impurities, but it's gentle enough for daily use.
2. Sulfur For Exfoliation And Oil Balance
Dr. Berry's Multi-Purpose Sulfur Cream, $20, Amazon
"Sulfur has antibacterial properties," says Dr. Shah, "so it reduces excess oil and exfoliates the skin." This Dr. Berry's multi-purpose sulfur cream is great for mites and skin rashes, but the mixture of sulfur and essential oils is also incredible for clearing up acne anywhere on the body. It's hydrating, toning, and even helps heal scars faster.
3. This Willow Bark Serum For Sensitive Skin
Eminence Clear Skin Willow Bark Booster, $39, Amazon
According to Dr. Shah, "Willow bark extract is a natural source of salicylic acid," which has been shown to help the skin with inflammation and natural exfoliation, and that's why she recommends this Eminence Clear Skin willow bark booster serum. It's a great solution for sensitive skin that not only clears up future breakouts, but reduces redness and inflammation from past pimples.
4. Pair Willow Bark And Aloe Vera For A Glowing Complexion
Vidazen Organic Face Wash, $13, Amazon
Used in excess, however, willow bark can be really drying, but this Vidazen organic face wash pairs it with soothing aloe vera to clear up acne, balance your skin, and give you a glowing complexion. It's rich in antioxidants and has tons of healing qualities, which is why reviewers are putting it plain and simple: "acne cleared!"
5. Green Tea Reduces Inflammation
Calming Green Tea Facial Toner, $20, Amazon
To improve firmness, clear up breakouts, and get glowing skin, this calming green tea facial toner has people raving. That's because "Green tea extract is an anti-oxidant that reduces inflammation and oil production," says Dr. Shah, and this one is really gentle, incredibly effective, and helps you to feel clean and refreshed in just a few sprays.
6. Absorb Excess Oil With Clay
Skin By Pom French Green Clay Mask, $30, Amazon
"Clay reduces excess oil and exfoliates the skin," says Dr. Shah, and Skin By Pom French green clay mask has absorbent natural clay, as well as green tea extracts and probiotics. All these incredible ingredients help to balance the skin, soak up excess oil, and keep acne-causing bacteria in check, resulting in clear, vibrant skin.
7. Colloidal Oatmeal Reduces Redness And Irritation
Nature's Gate Colloidal Oatmeal Moisturizing Lotion, $18, Amazon
When it comes to her own patients, Dr. Shah says, "I generally recommend cleansers and leave-on products, like creams and lotions." One of her top natural solutions for reducing redness and irritation is colloidal oatmeal, and this Nature's Gate colloidal oatmeal moisturizing lotion is blended with tons of natural oils and vitamins that instantly soothe irritated skin without causing acne.
8. Go For A Natural Mask Once A Week
ORIGINS Out of Trouble 10 Minute Mask, $26, Amazon
"Masks are also helpful once or twice a week," says Dr. Shah. Included in her list of recommended natural products, you've got ORIGINS Out of Trouble 10 Minute Mask. It's got some of her top ingredients for fixing acne (like sulfur) and it's especially great for clearing up oily T-zones and sweat-induced breakouts.
Images: Amazon (9)
Bustle may receive a portion of sales from products purchased from this article, which was created independently from Bustle's editorial and sales departments.