The Daya By Zendaya Line Is Size Inclusive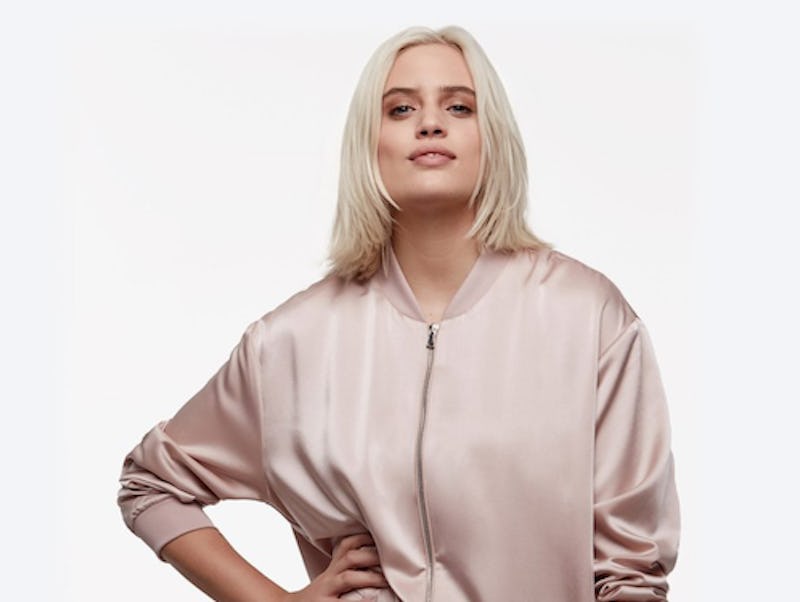 After teasing her fans for weeks now, the Daya by Zendaya clothing line is finally here. Believe me when I say that it was worth the wait. The 39- piece collection has a little bit of everything, and the range of options doesn't stop there either. If you're wondering what sizes the Daya By Zendaya line comes in, you'll be happy to know that the clothing is super inclusive. Honestly, you won't believe how great it is until you see it.
When it comes to clothing lines, there are a few things that take them from being good to standout. Daya By Zendaya is definitely the latter. There's everything from street style items to workplace appropriate attire that looks so effortless and trendy. The items aren't the only thing that are versatile either. The sizing in this line is incredible. The brand carries sizes 0 to 22 in every single item as well. According to the press release, the clothing was designed to celebrate gender fluidity and all body types, which it definitely does.
Shopping online can be kind of tricky, but not anymore. On top of having sizes extra small to triple-x, there's also a size chart that explains exactly how the fit works. Basically, this brand has thought of everything.
Lace-Up Sweatpants, $98, dayabyzendaya.com
There's a little bit of everything in this line. The styles are so on-point and well thought out that they'll work for anyone. Plus the prices are pretty great too. The line ranges from $18 to $158, so everyone can get in on Zendaya's designs.
Graphic Sleeveless Sweatshirt, $68, dayabyzendaya.com
It's clear to see that Zendaya has thought of pretty much everything. There's new trends and old, which, according to the press release, is exactly how she wanted it.
"Daya by Zendaya is a true reflection of me and my crazy life. One moment I'm Michael Kors' date to the Met Gala…the next moment I'm in joggers, grocery shopping and arguing with my niece about what quinoa is… you'll see it all," said Zendaya.
Longline Satin Bomber, $88, dayabyzendaya.com
Some of the styles are selling out pretty fast too. I'd head to the site as soon as you can to get in on this stunning line.
Images: Daya By Zendaya (3)