Taco Bell Breakfast Got Everyone Excited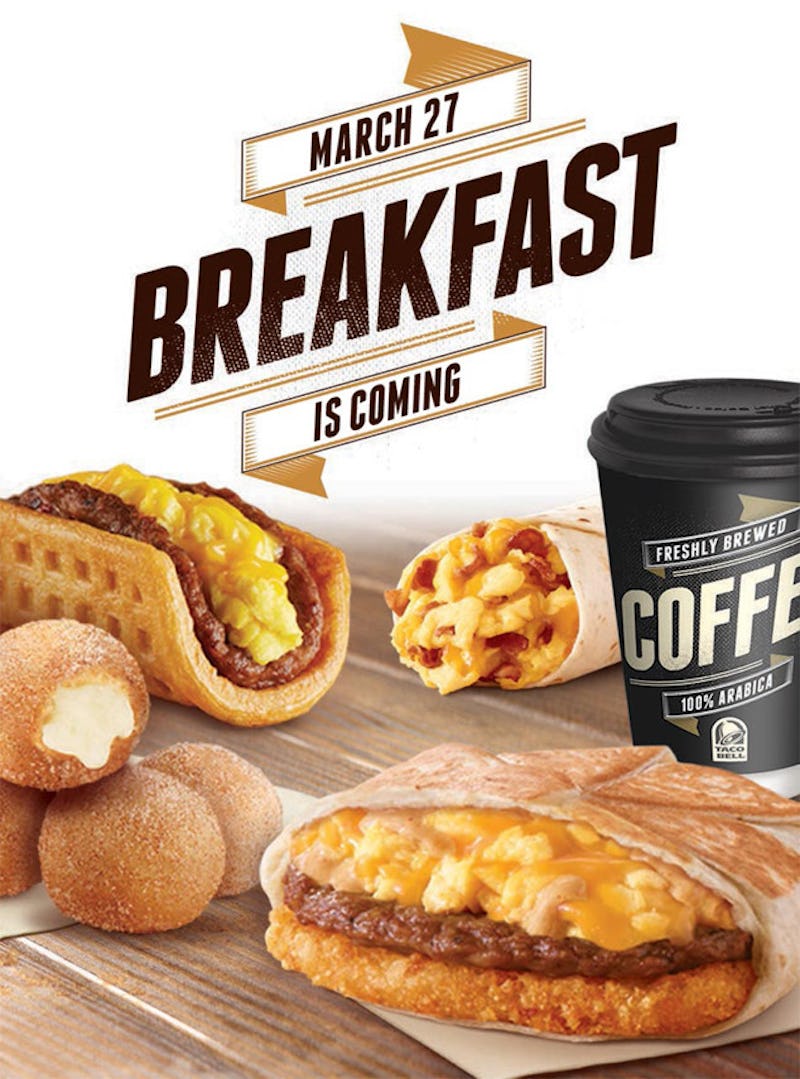 The day has finally come! Taco Bell is offering breakfast as of this morning. And oddly enough, it got an endorsement from Ronald McDonald — or at least from 25 guys whose parents were cruel enough to name their kids Ronald McDonald. So clearly, this whole day is not ridiculous at all. It's not like there are tacos made out of waffles or anything.
To be honest, I was first scouring Twitter for some gruesome "advertisement vs. reality" images of soggy waffle tacos and misshapen "A.M. Crunchwraps," hoping to create a little fast food exposé of sorts. But then I saw how downright psyched everyone online seems to be about T-Bell breakfast's inaugural day. So far the world seems pleased with the new Taco Bell breakfast (though some are hailing it as decidedly underwhelming). In fact, based on some of the Twitter reactions, you'd think that this was greatest thing to ever happen to the world of fast food. Not exactly my reaction to a scrambled egg, sausage, and waffle concoction smothered in syrup, but hey, to each his own. Maybe I will have to give this thing a try after all...maybe.
Image: Taco Bell