Here's The Deal With The Mannequin Challenge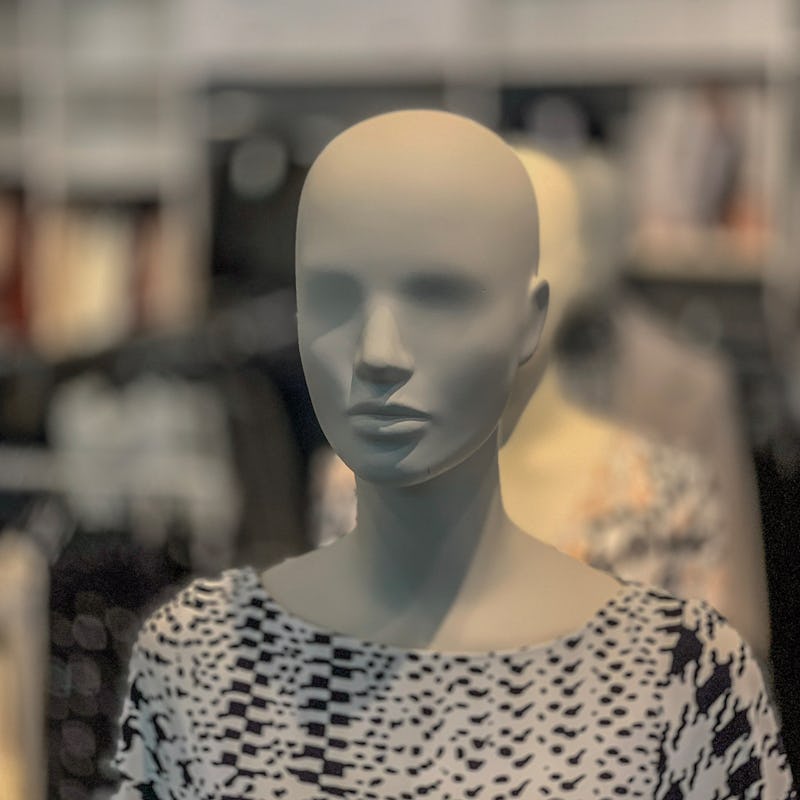 Günther Ratswohl / EyeEm/EyeEm/Getty Images
Stop what you're doing for a second — just freeze. Congrats! You just unwittingly participated in the latest viral trend. If you are an elderly Millennial like me or somehow managed not to surf the internet all weekend, you may be asking yourself, "What is the Mannequin Challenge?" Part group art project and part video fad, this latest craze has dominated on social media since Friday, Nov. 4. The very first video with the hashtag #manequinchallenge is believed to be posted by Twitter user @pvrity___, a high school student enrolled at Ed White High School in Jacksonville, Fla.; Bustle has reached out to @pvrity___ for comment and will update when we hear back.
Search the hashtag #MannequinChallenge, and you'll find video after video of groups of people frozen mid-motion, creating eerie tableaus. The new song "Black Beatles," by hip hop duo Rae Sremmurd, has become the meme's anthem, playing as the camera pans the scene in each entry for the challenge. According to CNN, a search of the Mannequin Challenge hashtag produces over 56,000 results on Twitter as of Monday morning, though that number continues to skyrocket with new videos being uploaded by the minute. It's a freezing frenzy. An especially good take on the meme can garner you hundreds (if not thousands) of likes and shares, so grab a group of friends and start planning your poses.
The initial video posted by @pvrity___ features a group of six high school students posed on a large classroom desk in various theatrical ways:
As the camera makes its way around the room, not a single eye blinks, and not a single mouth twitches. Towards the end of the video, one of the students even walks into the scene and rearranges the other "mannequins," who are so incredibly still you'll have to watch it at least 10 more times to confirm that this is real life. I scanned the video trying to find some kind of movement — just a hint of a smile, even — but then again, maybe Gen Z just has much better self-control than I do (not even a question). The video made its Twitter debut on Oct. 26, and has since received over 8,700 combined likes and shares.
Other high schools and colleges have quickly followed their example, filming their own mannequin moments and posting different versions to Twitter. The poses have gotten increasingly complex as the trend has grown. There have been acrobatic offerings from cheerleaders and gymnasts, as well as school-wide frozen scenes that will make you think you're in Inception.
It truly takes the stamina of youth to hold a complicated pose for longer than two seconds without scratching your face or eating a sandwich — so I guess I'll leave the minute-long handstands to Gen Z.
Since the hashtag's popularity surge, even sports teams are accepting the challenge, with humorous entries from the Pittsburgh Steelers and the Milwaukee Bucks.
The meme hit its peak at a Nov. 4 concert in Denver, Colo., when Rae Sremmurd performed their own version of the Mannequin Challenge before introducing "Black Beatles." With over 40 million views on YouTube and consistently topping the streaming music charts, the song and the meme are on the rise.
I think we can all agree, this is so much better than "planking."
Images: Getty Images privy/Twitter, JeremySeiver/Twitter, SheWantsTheD/Twitter, PittsburgSteelers/Twitter, SwaeLeeLee/Twitter