Constance Wu Wants Voters To "Get Down"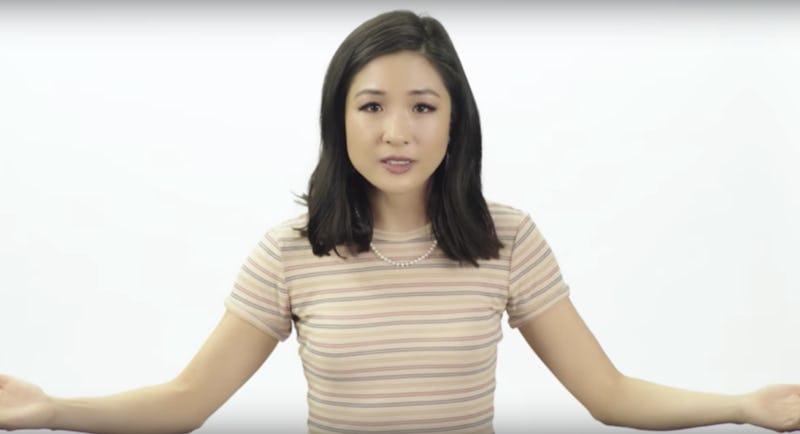 On the off chance that you're either a Martian or have been living under a rock for the past year, you might not know that Tuesday, Nov. 8, 2016 is a very important day in America: Election Day. It's the day on which Americans will choose Democrat Hillary Clinton or Republican Donald Trump as their next president. This election is all that the press and social media has been able to talk about for oh, the past 18 months, but the fact that Americans are not just voting for their new President on Election Day is often overlooked. Thankfully, Fresh Off The Boat star Constance Wu and #GetDownWithTheDownBallot are here to remind Americans that there are far more races at stake than just the White House.
Sponsored by Humanity for Hillary and written and directed by Laura Dawn, #GetDownWithTheDownBallot features Wu getting down with her bad self to some funky music and also urging voters to remember to fill out the rest of their ballots come Election Day — there are plenty of gubernatorial, U.S. Senate, and local government races that are happening that day, too. "Every single election under the presidential election is equally important to our future," Wu says in the video below. "From your local representatives to the U.S. Senate, down ballot votes are where real progress gets made."
The point of the video is clearly to make people get a little funky, but also to make voters think of the bigger picture. "We might raise a few eyebrows and definitely crack a few smiles with this video," Dawn said, "but if voters find themselves grooving to #GetDownWithTheDownBallot and voting blue all the day down the ballot, then our work here is done."
Dawn and Wu definitely make good points here — I think people tend to forget that you can actually vote on every year if you're registered, even when there's no presidential race. Voting isn't like a Leap Day — it doesn't happen solely every four years, because there's always something to vote for. Whether it's for governor, senator, or even dogcatcher, local and grassroots races are where the big changes can start, and it's important to remember that the "little" races matter, too. Voting is a wonderful privilege that we have in America, and if you don't vote, you can't complain about the results! No matter who you're voting for on Election Day, make sure you fill out the whole piece of paper. Then after you're done, turn on your favorite funk and really get down.
Image: Humanity for Hillary/YouTube